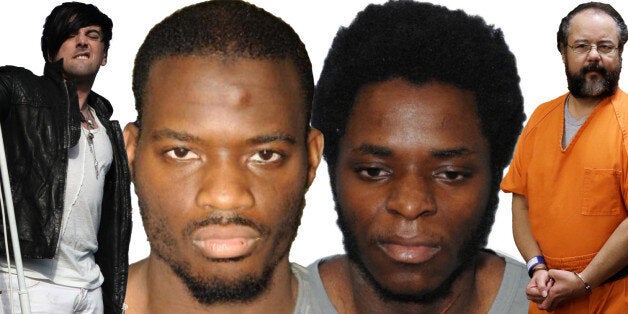 2013 saw some of the most shocking crimes of recent years, and the worst terror attack on the UK since July 7, 2005.
The attack on serving soldier Lee Rigby in May sent shockwaves around the world. The 25-year-old was butchered in broad daylight in Woolwich, South East London, by Michael Adebolajo and Michael Adebowale.
The previous day, paepdophile former Lostprophets singer Ian Watkins was jailed for 35 years for vile child sex crimes.
Two female co-defendants, aged 21 and 25, also pleaded guilty and were sentenced. Mother 'A' was given a 14 year sentence. Mother 'B' gets 17 years. They cannot be named for legal reasons.
In June, there was a chilling reminder of one of the most notorious criminals of the 20th century when moors murderer Ian Brady gave evidence to a mental health tribunal by video link.
In the United States, three women were rescued in May after being held hostage by depraved bus driver Ariel Castro.
Michelle Knight, 32, Amanda Berry, 27, and Gina DeJesus, 23, were chained up and raped at his Cleveland home, the court heard.
Related