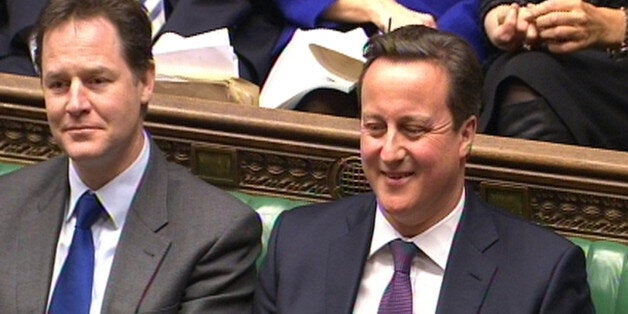 Conservative MPs will have the right to veto the formation of another coalition in the event of the another hung parliament in 2015, according to a senior Tory backbencher.
Graham Brady, who chairs the 1922 committee of backbench MPs, told Conservative Home there would be a "protocol" put in place by the time of the next election.
"I think the whole of the party recognises that there would be a need for proper consultation and that would I think include a definitive consultation by a vote. I think that's been accepted obviously by David Cameron as well," he said.
When the coalition was formed in 2010, unlike the Lib Dems, Tory MPs were not asked to formally vote in favour of the deal.
Party rules meant Nick Clegg had to get the blessing of his MPs and party members before officially signing up to the coalition. However Conservatives were never given the same opportunity to agree - or rebel.
The lack of formal approval from backbenchers arguably gave license to those Tories unhappy with the deal to complain louder about the presence of the Lib Dems in government.
Assuming Conservative MPs do not veto any second coalition, winning a backbench vote on the a new deal with Clegg would handily legitimise Cameron's decision.
Popular in the Community