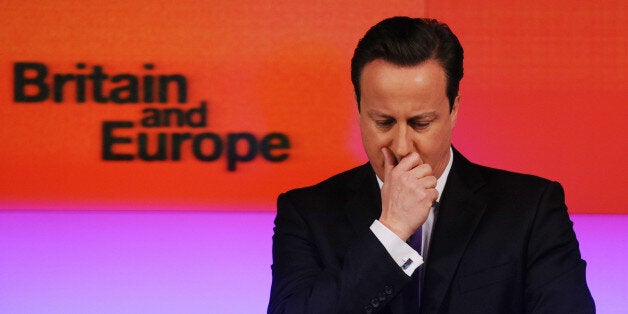 Ukip is set to win next year's European elections and push the Tories into an "embarrassing" third place, which could mark a "flashpoint" as panicked MPs lose confidence in David Cameron's leadership, a senior Conservative has warned.
The backbench MP predicted that Ukip is set to top May 2013's elections to the European Parliament, ahead of Labour in second place and the Tories in third, which would mark a potential humiliation for Cameron - especially since the Conservatives came top in the previous European elections, in 2009, ahead of Nigel Farage's party.
"The Euro elections could still be a flashpoint. I think we're going to come third, I think it'll be Ukip first, Labour second and then ourselves. I don't think he [David Cameron] has proved himself."
Ruffley also warned that the Labour Party's economic message about the rising cost of living has "struck a chord" with voters and has been making "a bit of a dent" in voters' estimation of David Cameron and George Osborne's economic competence.
However, the Treasury select committee member said the improving economy meant that Cameron's job would probably be safe - even after a poor result at the coming European elections.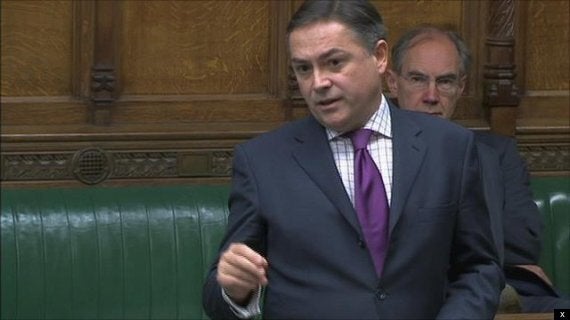 Senior Tory backbencher David Ruffley
He said: "[The economy] has transformed how we will view what is very likely to be a third place in the Euro elections next year. With no recovery, it'd be extremely difficult position for Mr Cameron.
"While it'll be particularly embarrassing for us, it won't determine what'll happen in 2015 where it's going to be a question of whether the economy is going in the right direction. People will not be voting for an MEP Mickey Mouse candidate, they'll be voting for who should be Prime Minister."
Ruffley warned that Ukip winning the 2014 European elections will potentially leave up to 100 Tory MPs representing marginal seats "very discomforted" and "panicky".
"What is different from last time is the economy will be in a decent shape so we'll have the wind in the sails so all we can hope is that this will trump panicky fears about Ukip stealing any votes from us. We have to hold our nerve on this."
He added that the Tories would seek to "burn off a lot of Ukip defectors from the Tory party" by pushing out the message "Vote Ukip, Get Miliband" to the electorate.
The improving state of the economy, he said, has forced Labour to change their message from warning of a "double-dip" recession to campaigning on the rising cost of living.
Ruffley admitted that Osborne and Cameron's lead over Ed Balls and Ed Miliband on economic competence has been damaged by "Ed Balls going on about the cost of living", as voters have been attracted by the "novelty value".
"It has struck a chord. But I think we've shot Labour's fox on that. You'll see average take home pay turning positive in a year's time. I think it has a novelty value and I think people are absolutely staggered that Miliband has anything interesting to say. It's a snapshot, it may be true now but it won't be true nearer the General Election".
"People don't vote on how the last five years have been, people vote on 'economically are myself, my family, my neighborhood heading in the right direction? They vote on where they think the economy is going, not in abstract terms on where GDP is."