A dog in China withstood freezing temperatures and busy traffic to stand guard over the body of his dead friend who had been run over.
Passer-by placed a stool next to the pair to warn oncoming vehicles.
The faithful hound stood stayed overnight despite temperatures plummeting to -13C.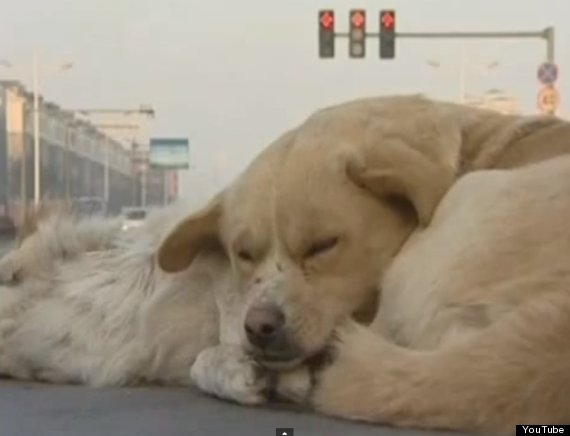 The incident happened in Yinchuan, in the region of Ningxia Hui
One woman said: "It is our stool. A kind-hearted woman put it next to the dogs to protect them from being hit again by another car," reports Sky News.
The body of the dead dog was eventually removed by a restaurant owner who buried it under a tree, still followed by his friend.
Footage of the heart-breaking incident quickly went viral on the internet.
It echoes recent pictures of another incident in China earlier this month.