The Ukip leader said there was a "responsibility" on those in the West to help people caught up in the deadly conflict.
His intervention was welcomed by many pundits - but how would Ukip supporters, many of whom insist this country is 'full' and cannot accept any new arrivals, react?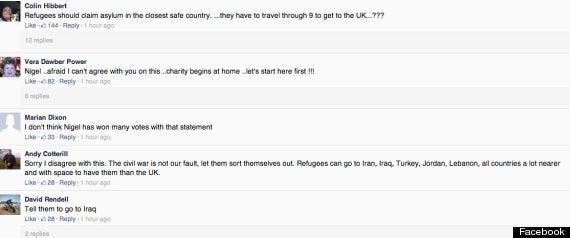 Farage's comments were slated by Facebook-users
Farage's comments have been 'liked' by over 300 people, but the comments are overwhelmingly negative, and the Ukip leader is told to 'shut up' and warned he has lost votes.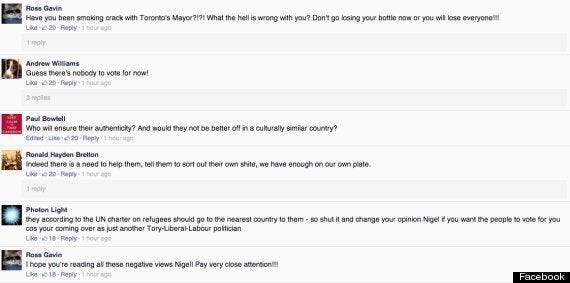 The reaction on Twitter wasn't much better: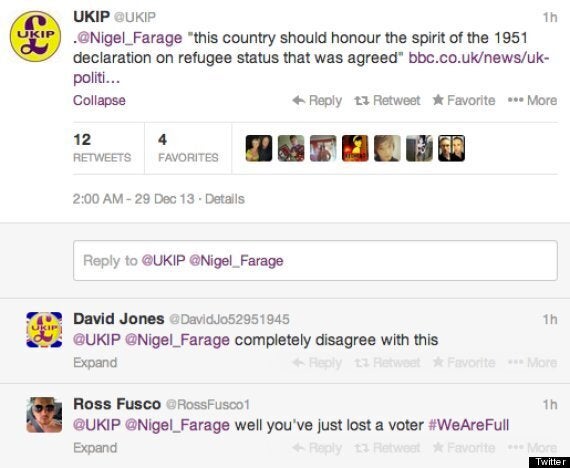 Farage told the BBC: "I think refugees are a very different thing to economic migration and I think that this country should honour the spirit of the 1951 declaration on refugee status that was agreed."