Egyptian police have arrested a team of journalists at the Cairo bureau of Al-Jazeera English, including former BBC correspondent Peter Greste and AJ's bureau chief Mohamed Fadel Fahmy.
The journalists are accused of "illegally" meeting the Muslim Brotherhood, the party of ousted president Mohammed Morsi.
Last week, the Islamist party was officially declared a terror group by Egypt's military-backed administration.
Of those arrested, Fadel Fahmy is Canadian, Greste, an Australian. The other pair are producer Baher Mohamed and cameraman Mohamed Fawzy, the network said.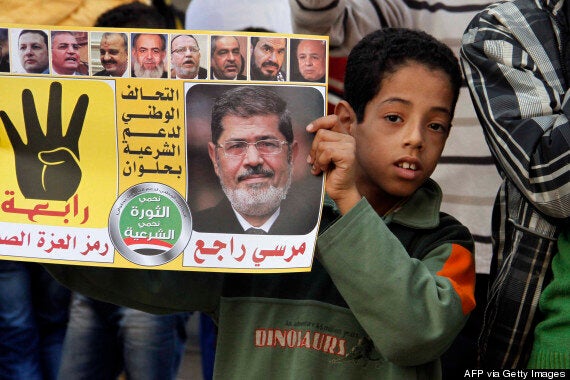 A young Muslim brotherhood supporter takes part in a demonstration in Helwan on the outskirts of Cairo
An interior ministry statement accused the journalists of broadcasting "false news" and of "damaging national security"
Qatar-based Al Jazeera Media Network's spokesperson said: "Al Jazeera Media Network has been subject to harassment by Egyptian security forces which has arrested of our colleagues, confiscated our equipment and raided our offices despite that we are not officially banned from working there."
It has had its Cairo offices raided previously, and reporters detained during the protests of July and August.
Iraq and Egypt displaced Pakistan and Somalia, the second and third most deadly countries for journalists in 2012.