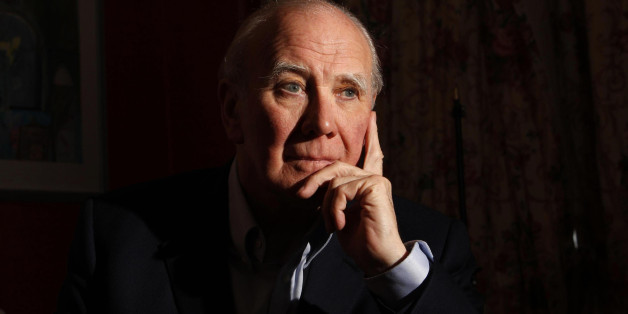 Danny Lawson/PA Archive
David Cameron and Nick Clegg should lock six "wise men and women" from the Conservatives and Liberal Democrats in a room together to work out how to break-up the coalition, according to the former leader of the Lib Dems.
In an interview with Total Politics published today, Sir Menzies Campbell warned it would be damaging to both parties if the coalition fell apart in an brutal manner.
Sir Menzies, who led the Lib Dems between 2006 and 2007, said Cameron and Clegg should pick three Lib Dems and three Conservatives who had never served in government to work out a plan.
"I have a theory, which so far I have not been able to persuade anyone to accept. It is that Clegg and Cameron should choose three people each who have not been in government – and this is not a job application – and send them off into a room to work out how we have a dignified, non-acrimonious division," he said.
"The ministers will have to keep going to the very end. Why? Because the country has to be governed. But I think we should accept that the point's going to come at which politically we may be together governmentally, but politically we're going to start – well it's started with differentiation – moving away from each other.
"And we should do that without recrimination or acrimony or intimidation or anything of that kind. Why? Because it is very damaging for both parties if it breaks up in a row, or a series of rows. But more to the point, it would have a considerable impact on the creditability of coalition.
He added: "If people enter into it and then by the end of it get at each other's throats, that would be the worst possible outcome, in my view. So I adhere to my view, six wise men and women, in a closed room, with instructions not to come out until they have a solution. This idea does not yet seem to have any traction."
The coalition is widely expected to last up until the election in 2015. However the pressure on the party leaderships to distance themselves from each other will increase the closer polling day becomes.