Amid recent accusations of cronyism in the New Year's honours list, it emerged on Monday that David Cameron's hairdresser, the man who 'styles' the PM's oft-parted swede, has been given an award for services to hairdressing.
Lino Carbosiero, Cameron's barber, is to be made a Member of the Order of the British Empire.
It is not know whether Carbosiero was responsible for the momentous U-turn that saw Cameron's parting switch from right to left during the Summer of 2007, although aides at the time were quick to point out that there was "no political significance in his decision to do so".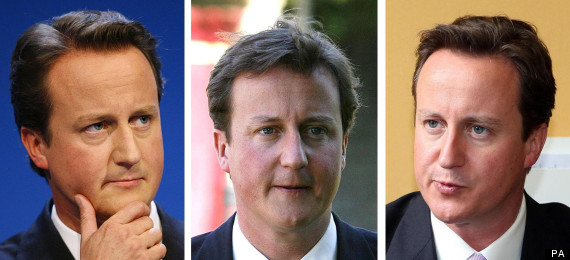 Cameron's bonce has undergone several different stylings over the years
More recently, sketch writers have noted of the PM's receding mane, along of that of his chancellor, George Osborne.
Carbosiero, who has long groomed the tresses of myriad celebrities, including Paul McCartney and Kylie Minogue, told the London Evening Standard: "I was shocked and panicked. I didn't expect the letter so I thought I hadn't paid my tax."
According to the Prime Minister's official spokesman: "There is an independent process for decisions around honours."
That being said, Cameron's groundskeeper and tailor are no doubt eagerly awaiting the release of next year's list.
TOP STORIES TODAY