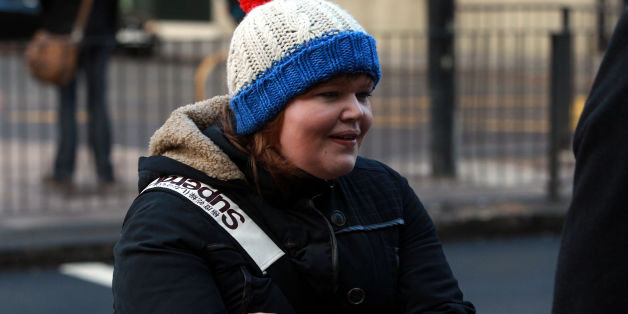 Sean Dempsey/PA Wire
One Twitter troll who pleaded guilty to sending "menacing" tweets to a feminist campaigner posted a selfie outside Buckingham Palace this morning on her trip to London for the court case.
Isabella Sorley, from Newcastle-upon-Tyne, sent tweets to campaigner Caroline Criado Perez after Bank of England Governor Mark Carney revealed that Pride and Prejudice author Jane Austen would replace Charles Darwin as the face of the £10 note.
But far from fearing her date with justice, the London trip was an excuse to take in the sights for Sorley, who tweeted about her day's activities.
Just chilling at the queens #Londonpic.twitter.com/5UT5pCEQdG

— Isabella Sorley (@IssySorley) January 7, 2014
Sorley, who pleaded guilty along with fellow Twitter troll John Nimmo, 25, has been far from guarded on the social network since her arrest.
TOP STORIES TODAY
In mid December, she tweeted cryptically:
You're in the public eye, you're on twitter then you should expect some sort of abuse. People take it all the time, why are you different?!

— Isabella Sorley (@IssySorley) December 10, 2013
@IamSamanthaJade she annoys me so much. Although she knows how to raise her profile so for that i admire her. But she just needs to shut up

— Isabella Sorley (@IssySorley) December 10, 2013
The pair's guilty plea was hailed as a "brilliant day for women" by Criado-Perez.