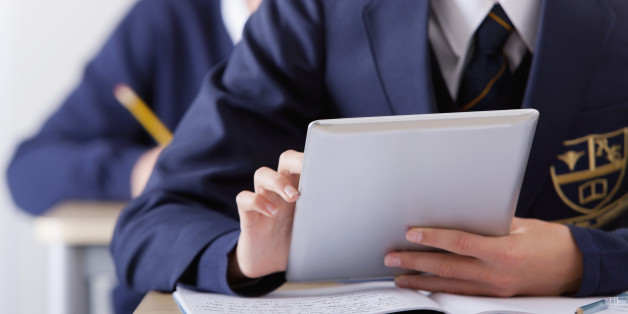 Echo via Getty Images
The Government has denied the academies system is open to abuse after questions were raised about links with the businesses of directors, trustees and their relatives.
According to the Guardian, millions of pounds have been paid to such companies by at least nine academy chains.
They were billed for consultancy fees, curriculums, IT, travel, expenses and legal services, the details obtained under freedom of information rules show.
There is no suggestion that the chains or their directors and trustees have broken any rules, and all insisted that they had been properly audited.
But shadow schools minister Kevin Brennan told the newspaper that the situation needed looking at.
"David Cameron has failed to put in place the appropriate checks over academy chain funding decisions, prioritising pace of expansion over the protection of public money and school standards," he said.
"It is deeply concerning that so much taxpayer money is ending up in the pockets of academy chain directors and trustees."
A Department for Education spokesman said: "Local authority-maintained schools are just as able to enter these kinds of relationships with private firms and always have been.
"There is no evidence to suggest academies are any more or less likely to enter these contracts.
"The difference is that academies are far more transparent and accountable, as they are obliged to publish annual audited accounts unlike local authority-maintained schools.
"The rules are clear. No individual or organisation with a governing relationship to an academy can make a profit.
"Any goods or services delivered by these parties to these academies must be done so transparently and at no more than cost. And proportionate and fair procurement processes must always be followed.
"As charities, academies are required to adhere to accounting standards. These require the full disclosure of related party transactions and auditors check those disclosures.
"This Government has ensured that academies and trusts are subject to tighter financial controls than ever before and to much more scrutiny than local authority schools.
"Changes this Government has made have ensured that academy governors, directors and trustees now cannot hold profitable contracts with their own academies - something that does not automatically apply to governors in local authority schools."