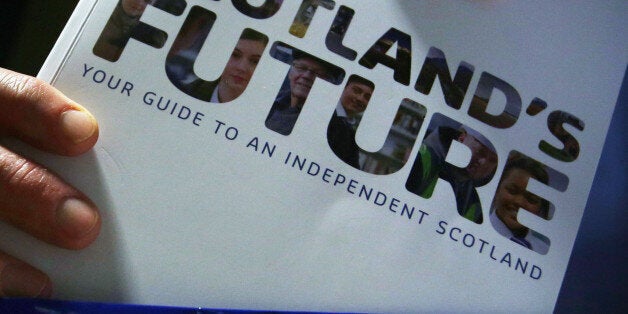 Charging British students tuition fees for attending Scottish universities would be illegal if the country were to gain its independence, legal experts have warned.
The news is bound to be a blow to the Scottish National Party as Scotland would be left to foot a £150m bill in extra university fees.
The Scottish government says students from England, Wales and Northern Ireland would be made to continue paying fees if the country was granted its independence, while those from Scotland and other EU countries attend the university for free. However, experts have said the practice would break EU laws as it would discriminate against the British.
In a report highlighting the illegality of continuing to charge fees to British students, Paul Beaumont, professor of EU and private international law at Aberdeen University said: "It is hard to see the Court of Justice
of the EU accepting the Scottish Government's arguments as to how this overt discrimination against students from [the rest of the] UK can be justified.
"There is therefore a substantial hole in the Scottish Government's plans for funding higher education in Scotland."
Niamh Nic Shuibhne, Professor of European Union Law at the University of Edinburgh, added: "The Scottish Government would face an extremely steep uphill battle to convince the EU institutions that it should be entitled to retain a practice involving systemic direct discrimination against one particular cohort of EU citizens."
A spokesman for SNP Education Secretary Mike Russell said: "The White Paper is consistent with, and informed by, legal advice the Government has received.
"The content of any legal advice is confidential. By long standing convention, successive Scottish and Westminster governments have not disclosed the source or content of legal advice other than in the most exceptional circumstances.
"There is however, very clear legal opinion already published by the universities themselves on this issue. It makes clear the possibility of continuing the current system within EU law.
"It is entirely legitimate, of course, for people to express other views and that is a debate we welcome. What is a nonsense is for the no Camp to ignore the substantial and credible advice provided to Universities Scotland – a body of impeccable neutrality on the question of independence."