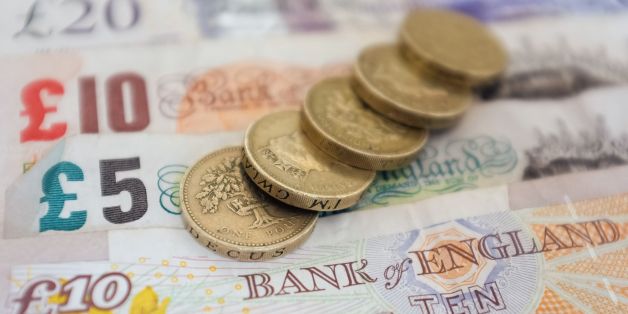 Dominic Lipinski/PA Wire
David Cameron has been urged to increase the national minimum wage in a bid to win back poor voters who have lost faith in capitalism, Tory MPs have warned.
The call from Tory group Renewal, which is working to broaden the Conservatives' appeal, came as MPs have been piling on the pressure for the Prime Minister to increase the national minimum wage, which currently stands at £6.31 an hour for over 21s.
Tory MP Robert Halfon said: "It was a big mistake for the Conservative Party to oppose the minimum wage. We must right that wrong by at least increasing it in line with inflation.
"We should not make the same mistake. We must move on to ensure that everyone, in the north and the south, on low wages as well as high, can benefit from the proceeds of growth. If we say that the Conservative Party is on the side of
hard working people then we have to really mean it."
Launching a new campaign called "Renewing Capitalism", Renewal's founder David Skelton said: "The Conservative Party needs to come to terms with the fact that many people, particularly the low paid, don't think that capitalism is working for them.
"We need to do more to show that capitalism can work for everybody in every part of the country. Being pro market isn't the same as being pro big business. Where there are instances of abuse – in either the public or the private sector – Conservatives should come down hard to protect the consumer."
Blogging on the Huffington Post UK, Gavin Barwell wrote: "The next Election will be decided by which party has the policies to make life better for people who work hard to make ends meet - but equally importantly shows that it understands what life is like for such people.
"The last piece of the jigsaw is to make sure that those who care for our elderly, who clean our offices, who stack the shelves of our supermarkets get a fair return for their hard work and share the benefits of the stronger economy we are building."
Treasury minister Sajid Javid said last week that there was a strong case for increasing the minimum wage, while other ministers like work and pensions secretary Iain Duncan Smith and business minister Matthew Hancock are said to back the move.
However, George Osborne has played down the idea and warned it should not put the economic recovery at risk.
The chancellor said last week: "I think everyone wants to see an increase in the minimum wage. I'd like to see an increase in the minimum wage,"
"But it has to be done in a way that doesn't cost people their jobs because that would be self-defeating. We have the Low Pay Commission as a body that exists to make exactly that judgment and what we've got to do as a country is get that balance right between supporting business, growing our economy and making sure it's a recovery for all and that is what our long-term plan is all about delivering."
A Conservative spokesman said: "The government is helping hardworking families across Britain and offering them financial security by letting people earn £10,000 before they pay tax, cutting fuel duty and freezing council tax.
"Ambitious projects like HS2 and the electrification of local rail services in the North - key elements of our long-term economic plan - are vital to Britain's recovery."
As the Tories mull increasing the national minimum wage, here are 11 moments they'd prefer you forgot