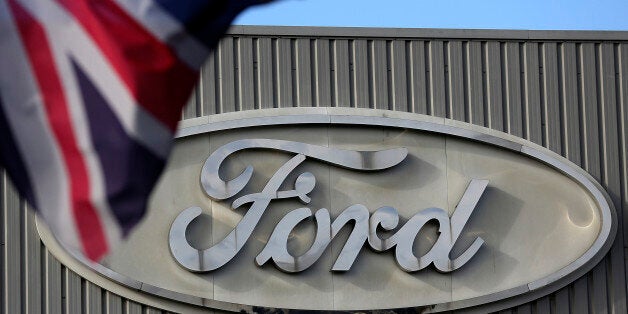 Ford has urged the country to stay in the European Union, warning that a British exit would be "cutting its nose off to spite its face" and could force the firm to scale back its investment in the country.
Steve Odell, chief executive of Ford's European operations, told the Daily Telegraph that a British exit "cannot make any sense", adding: "Yes, there are absolutely some rules and regulations, in the minutiae, that are difficult to take, particularly if you're from Britain, which was, after all, this island state for years … but I don't think that's a reason to turn your back on your largest trading partner.
"People say, 'That's OK, you'll still be able to trade with the EU' – but only if you comply [with EU regulations] without a voice into the process. I understand the frustrations, but not to the point of cutting your nose off to spite your face."
Odell said: "I don't want to threaten the British government, 'If you do this there are consequences' [but] I would strongly advise against leaving the EU for business purposes, and for employment purposes in the UK."
"You'd have to look at everything … Clearly we wouldn't be alone in doing that. Would it mean tariffs? Would it mean duties? We'd take a look at what it meant.
Seizing on Odell's warning, Liberal Democrat MEP Sarah Ludford said: "We cannot ignore the message from major employers about the importance of the EU for jobs and growth."
"Yanking us out of Europe, as UKIP and many Conservatives would like to do, would risk seriously damaging London's economy."
"Foreign investment would go down, unemployment would go up and Britain's influence on the rules that matter to local businesses would be seriously diminished."
Related