Francois Hollande has been made the star of his very own video game following his apparent infidelity.
Gamers take control of the embattled President as he embarks on his nighttime escapades on his trusty scooter.
Travelling from the Elysee Palace to visit his sweetheart Julie Gayet at their nearby love nest many an obstacle stands in his way including paparazzi photographers, journalists, former partner Segolene Royal and a First Lady Valerie Trierweiler.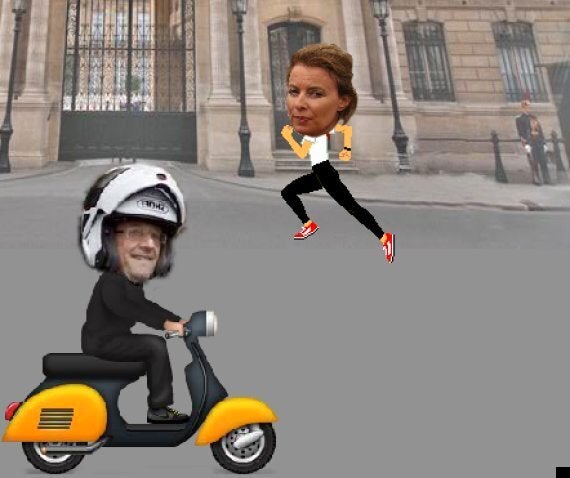 Using a mouse players can manouvre the president around these pitfalls, earning points as they do so.