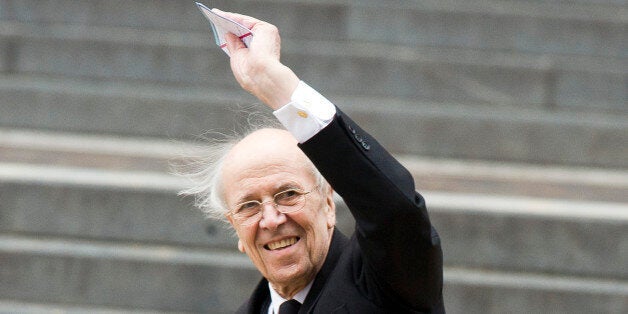 Lord Norman Tebbit has said people suffering from obesity only have themselves to blame if they insist on eating 'rubbish foods'.
Addressing his peers in the House of Lords, Tebbit said: "People ought to know that if they stuff themselves silly with high-calorie, rubbish foods they will get fat."
Branding help forums as "nonsenses", he accused them of "merely trying to divorce people from the consequences of their own stupid actions."
As his peers cheered, Health Minister Earl Howe agreed with the former Tory chairman, saying: "You are absolutely right to place your finger on this central point that it is in the end up to individuals themselves to take responsibility for their own state of health."
A quarter of both men and women are now classed as obese, and the National Obesity Forum are expecting more than 50 per cent of the UK will be classed as obese by 2050.
The former Cabinet Minister is no stranger to making controversial statements. Last year Tebbit attacked plans for gay marriage, saying: "We've got to make these same sex marriages available to all.
"It would lift my worries about inheritance tax because maybe I'd be allowed to marry my son."