A pair of "lovestruck" teens have run away from school and fled to the Caribbean because they were "sick of the rain", prompting an international manhunt to track them down.
The two 16-year-olds were seen leaving Stonyhurst College in Lancashire at 3am on Monday in a taxi and boarded a flight at Manchester Airport later that day. The pair, who attend the £29,000-a-year school, are believed to be boyfriend and girlfriend, according to local paper the Lancashire Telegraph, and fled because they were "sick of the rain", the Daily Mail reported.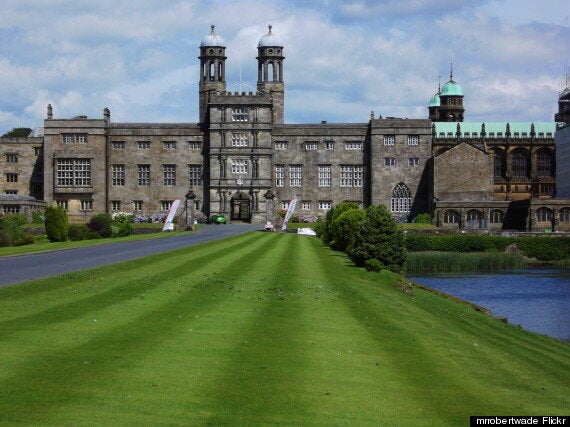 The pair were apparently sick of their school, which resembles more of a country manor
The names of the teens have yet to be formally released by police but have been identified as Edward Bunyan and his girlfriend Indira.
Friends of the pair have taken to Twitter to help with the hunt, starting the hashtag #WheresBunyan:
A spokesperson for Lancashire Police said: "We believe that the two students are travelling together.
"They got a taxi from Stonyhurst College at 3am on Monday and were last seen at Manchester Airport.
"We believe that we know their location and we are currently working with foreign police services to track them down.
"We are making inquiries at the moment to find out their exact location.
"We are concerned about their safety due to their age and the fact that they are travelling together without any adults. We have informed the families and we are keeping them fully up to date."
Headmaster of the school Andrew Johnson said: "Two of our sixth formers left the college during the course of Monday morning.
"We have been working with their families and the police, who believe they may now have traced their location. We await further news from the police."