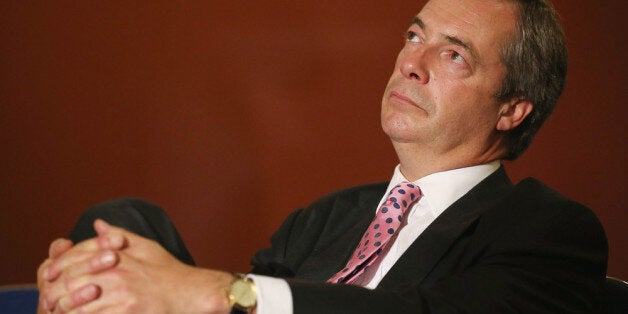 Ukip has been forced to distance itself from controversial remarks made by its own party members over attention deficit hyperactivity disorder (ADHD).
Ukip activist Stephen Harding, from Gillingham, also dismissed the behavioural disorder as "a load of psychobabble".
"All I hear about now are disorders that mean children need special care. The only special care I and all my peers received was a telling off from the teacher followed by another telling off from my parents."
"There are a few genuine cases of course, but from what I hear now, if you do not have a disorder, you have a disorder!"
Charities have warned the remarks only serve to "add to the stigma" for young people ADHD.
Kathleen Garner, secretary of Ukip's Croydon branch, suggested on the message boards that young children suffering from ADHD were merely "naughty", and blamed any signs of ADHD or dyslexia on parents not feeding them properly or poor teaching.
She wrote: "We had the odd 'naughty' child in class, but that was usually just the one and it was clear their parents neglected them. The same goes for dyslexia."
"Despite having a son diagonised with the condition, I consider it to be solely the result of poor teaching in primary school."
The Ukip activists' remarks were condemned by mental health charities and politicians.
Chris Leaman, Policy Manager at YoungMinds, told the Huffington Post UK: "For the 132,000 children and young people with severe ADHD and their families these misguided comments are unhelpful, unwelcome and unwanted.
"Children growing up with ADHD already grow up in a society where stigma often prevents them from getting the help and support they need. Sadly, these comments will just add to the stigma that these children face everyday.
"I hope that those making the comments take time to study the medical evidence and draw proper conclusions rather than basing their opinions on ill-informed and un-evidenced judgments."
Mary Honeyball, Labour MEP for London, said that the remarks were "painfully out of step with the values of modern Britain."
She told HuffPostUK: "The comments made by Ukip members about a host of physical and mental health issues are alarming to say the least. They show how painfully out of step grass roots Ukip opinion is with the values of modern Britain. Moreover they reveal the extent to which the party is founded on knee-jerk responses to events rather than evidence-based approaches. We are seeing, for the umpteenth time, that Ukip is the voice of unchecked right-wing hearsay."
A Ukip party spokesman said: "Ukip take mental health very seriously and know that there are exceptionally long waiting lists for therapy for those suffering with debilitating conditions. We don't believe the solution is just prescribing tablets to everyone.
"ADHD isn't something which just affects children but adults too and we distance ourselves from these comments utterly."