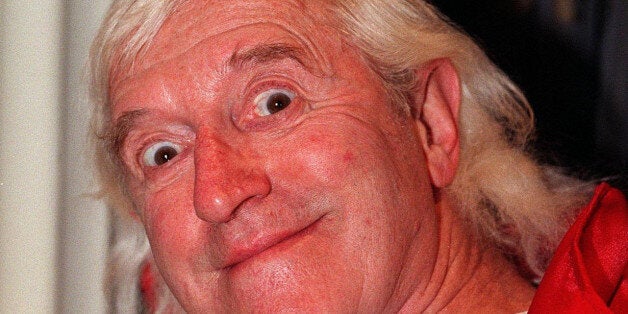 A root-and-branch examination into the conduct of shamed BBC entertainer Jimmy Savile is expected to uncover hundreds of victims and reveal a culture of ignorance which "protected" him, an expert close to the investigation has said.
The Dame Janet Smith review, due to be published later this year, has sought personal testimony from those abused by the late television presenter during half a century with the BBC.
Dame Janet has called on potential victims, witnesses, people who worked with the TV presenter and senior staff at the time to assist with the investigation.
But those close to the inquiry agree with a report in the Observer suggesting that up to 1,000 people could have fallen victim to Savile's sexual abuses - while some staff reportedly simply turned a blind eye to his offending.
Peter Saunders, chief executive of the National Association for People Abused in Childhood charity, which has been consulted on the inquiry, said: "I think the 1,000 figure is based on 50 years of him offending. It has been said that he didn't have a quiet day in his life.
"There wasn't a day when he wasn't up to something, so 1,000 might not be far from the truth."
The charity has provided support to Savile's victims, some of whom gave evidence to former judge Dame Janet.
Mr Saunders said those who passed up the opportunity to report the entertainer simply allowed him to continue his predatory offending.
He said: "I have heard a lot over the last 18 months and talked to Jimmy Savile's victims, and I have lost count of the number of people who have said they knew about the nature of the man.
"Margaret Thatcher was advised not to give him a knighthood due to his offensive behaviour. What did she do? She ignored it. Savile was protected by the establishment."
Savile rose to notoriety during the 1960s and 1970s as a BBC Radio 1 DJ and presenter of Jim'll Fix It on BBC1. He worked for the BBC between 1964 and approximately 2007.
But Savile, who died in 2011 at the age of 84, is now believed to have been one of the UK's most prolific abusers, with hundreds of possible victims.
It is alleged the TV star abused young people on BBC premises, in hospitals, care homes and Broadmoor psychiatric hospital.
The scandal shook the BBC after it emerged that a Newsnight report into abuse by Savile was dropped, and the reasons given for doing so by its editor proved to be inaccurate.
BBC's world editor John Simpson told the Andrew Marr Show how he worked at the corporation at the same time as "sleaze-bag" Savile, but dismissed the suggestion that knowledge of his offending was widespread.
He said: "It (the Observer article) gives the impression, wrongly I think, that everybody in the BBC knew about it - it didn't apply to me - and also knew about Savile and shut up about it.
"I was working all through that time. I remember what a sleaze-bag, nasty piece of work Savile was. But it didn't occur to me that this was going on.
"Of course something should have been done, and of course the BBC should have revealed it about itself."
A BBC spokesman said the corporation would not comment until the review had been published.
Related