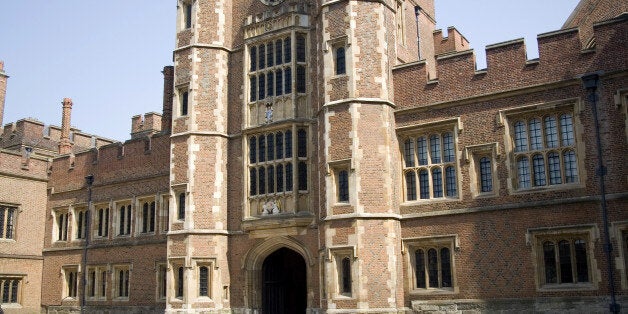 A leading headmaster has proposed that wealthy parents should pay for their children to be educated at the country's top state schools.
Dr Anthony Seldon of Wellington College suggests radical reforms are needed to tackle "the gulf between independent and state schools" and improve social mobility.
The richest parents should have to pay the same fees to send their children to a top state school as they would to an independent school, he insists in a report published by the Social Market Foundation (SMF).
One proposal would see popular state schools being means tested, with the most affluent parents being charged for their children to attend top schools.
Families earning more than £80,000 a year should contribute financially, with those earning over £200,000 a year having to pay the full price of their children's education at the best state schools, suggests Dr Seldon.
This "parent premium" for households earning over £200,000 a year would generate surplus funds, a quarter of which would be retained by the school themselves, with the rest redistributed among state schools at large.
Independent schools should also offer a quarter of their places to children from the poorest of backgrounds and fees should be the same for the wealthy as those charged at independent day schools.
Dr Seldon believes his proposals will widen access to private education and bring new money into the state system, as well as incentivise state schools to perform better and reduce the domination of places at the top state schools by the children of well-off parents.
He said: "Social mobility in Britain has been declining and the gulf between independent and state schools has been growing. Only radical proposals such as these will address this problem. And they are long overdue.
"These proposals are sensible, workable and fair, and if enacted would result in much better and fairer education for all."
Dr Seldon suggests that reserving 25% of independent school places for pupils from the least affluent homes would guarantee that the students benefiting would be only those from the least privileged backgrounds.
The Government grant would be capped at a maximum of 50% above what it would have paid for the child to attend state school.
To create a unified education system, independent schools should "bond" with state schools, from sharing teaching and facilities to sponsoring an academy or setting up a free school.
State schools should also adopt the best features of independent schools, such as house systems, introducing longer school days,options for boarding, introducing school uniforms and pushing for greater parental involvement.
Emran Mian, director of the SMF, said: "Anthony Seldon is trying to use excellence wherever he can find it in the schools system to give opportunities to the most disadvantaged.
"His agnosticism - 'who cares if the school is state or independent, so long as it's accessible to the most talented, not the richest?' - will make some on the political right, as well as the left, uncomfortable.
"But a new wave of radical reform across the major public services might be the only way to manage another five years of austerity while improving results."
A spokesman for Education Secretary Michael Gove said: "This will not be Conservative Party policy."
Popular in the Community