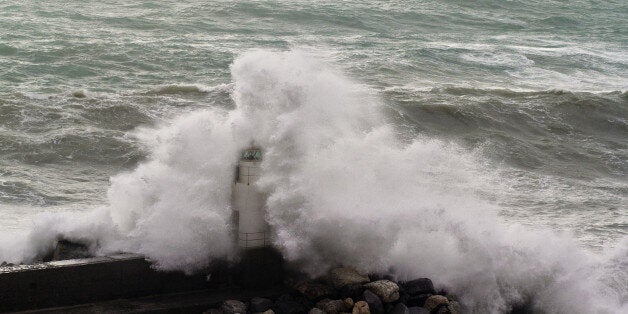 The claim by (now suspended) Ukip councillor David Silvester that the recent flooding in Britain was caused by gay marriage was met confusion and a touch of anger. But the most common reaction was subject Nigel Farage's party to severe mockery.
The best example of this was Nicholas Pegg's spoof BBC Radio 4 Ukip shipping forecast. Which warns of "rain, moderate, or gay" and "homophobic outburst, back-peddling westerly and becoming untenable".
The forecast informs sailors making their way around the British coast: "There are warnings of gays in Viking, Forties, southeast Iceland and Bongo Bongo land."
The story has also spawned a spoof @UkipWeather Twitter account, which unlike many fake accounts inspired by news, is actually pretty funny.
Related