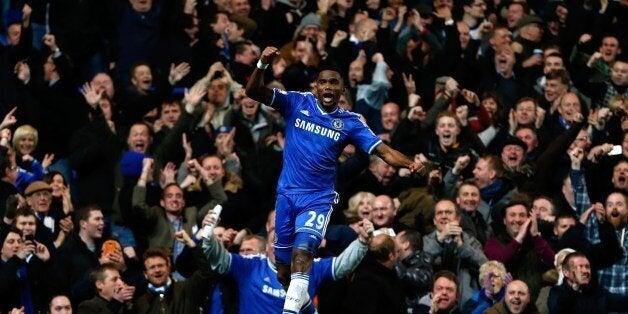 However fortuitous his deflected opener and two tap-ins were, the Cameroonian again ruffled United's feathers nearly five years on from his Champions League final goal for Barcelona in Rome.
You Are Not Pulling Your Weight - Experienced Heads Are Letting Moyes Down At United
Moyes Fails Another Test As Chelsea Beat United 3-1
Before his treble at the weekend, Romelu Lukaku was the last man to hit three past United in Sir Alex Ferguson's 1500th and final match in charge at West Brom.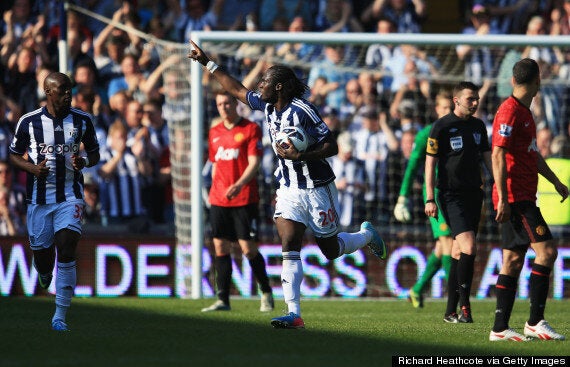 Lukaku scored his first hat-trick in English football against United
On loan from Chelsea last season, the Belgian denied Ferguson a final victory with three second-half goals in a crazy match that saw United throw away a 5-2 lead to draw 5-5.
Two years earlier, Dirk Kuyt was gifted three tap-ins - two courtesy of assists from United's Edwin van der Sar and Nani - in Liverpool's 3-1 win over the champions at Anfield in March 2011.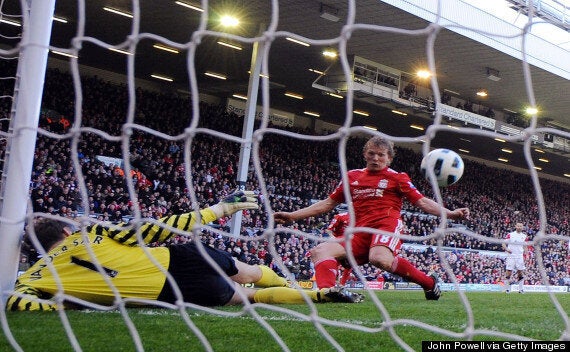 All three of Kuyt's goals came from inside the six-yard box
That followed David Bentley's trio in Blackburn's fractious 4-3 win in February 2006. Bentley became the first man to put three past United since Queens Park Rangers' Dennis Bailey scored three at Old Trafford on New Year's Day in 1992. No one has scored three at United since, apart from Real Madrid's Ronaldo in 2003.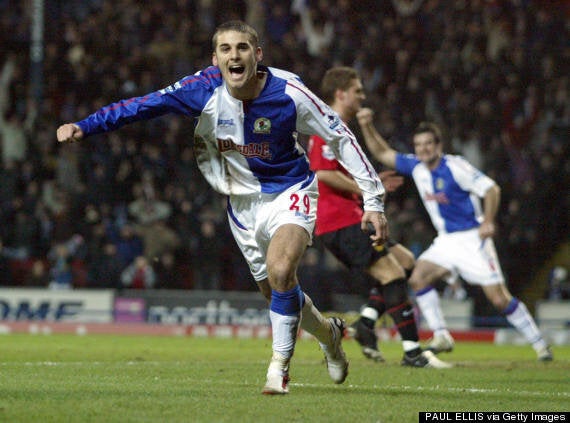 Arguably Bentley's finest career moment came against United eight years ago
Related