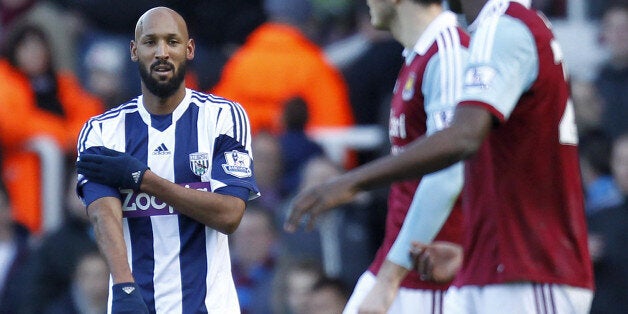 Zoopla have announced they will not renew their £3 million deal with West Brom in light of Nicolas Anelka's "anti-Semitic" celebration.
And Zoopla's partnership with the Baggies, which expires this summer, will not be extended.
What the Quenelle Is Going on With Anelka and the FA?
In a statement Zoopla said it had been "reviewing its position over the past few weeks in light of the actions of striker, Nicolas Anelka, during the match against West Ham over the Christmas period and has decided to focus its attention on other marketing activities after this season".
Lawrence Hall, head of communications for Zoopla, said: "Through our sponsorship of West Bromwich Albion we are pleased to have supported the local community and charities.
"In recent weeks, however, we have decided to re-evaluate this sponsorship and as a result we will focus our attention on other marketing activities from the end of the season."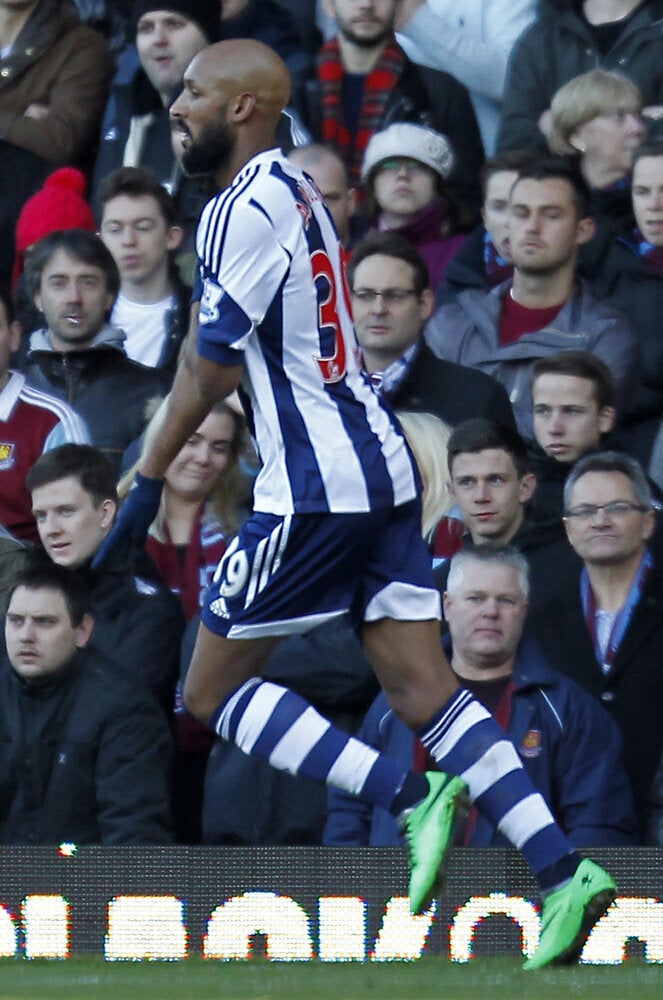 Anelka vs West Ham
Zoopla was co-founded by an American Jewish businessman Alex Chesterman.
It was also claimed that Zoopla had requested Anelka play in an unbranded shirt during the Baggies' Barclays Premier League game against Everton on Monday night.
Anelka defended his reaction at the time and said: "This gesture was just a special dedication to my comedian friend Dieudonné."
However, the French minister for sport Valerie Fourneyron condemned the gesture, describing it as "shocking" and "disgusting". Anelka has been told not to repeat the mime by West Brom.
It expected to announce the result of its investigation early next week.
There is a possibility Anelka will be handed a lengthy ban should he be charged and found guilty, denying the club a key striker for a phase of their bid to avoid relegation this season.
West Brom's sporting and technical director Richard Garlick said of the Anelka issue, before the sponsorship issue emerged: "There are investigations ongoing, and while they are we won't make any comment."
Pressed on the matter, Garlick added: "It would help everyone for that investigation to be over as soon as possible, and the FA have given their statement about how quickly they will do that."
West Brom's new head coach Pepe Mel takes on his first game in charge against Everton tonight at the Hawthorns.
West Brom issued a statement to "clarify its position" following Zoopla's announcement and confirmed the club had received written confirmation of the sponsor's intentions.
"West Bromwich Albion has been fully aware since the sponsorship agreement came into force in June 2012 that its partnership with Zoopla could expire this summer and therefore has been planning accordingly," the club said in a statement on its website.
"Zoopla has today informed the club in writing that it does not wish to extend its sponsorship deal. The club will now actively seek a new official sponsor for next season."
Related