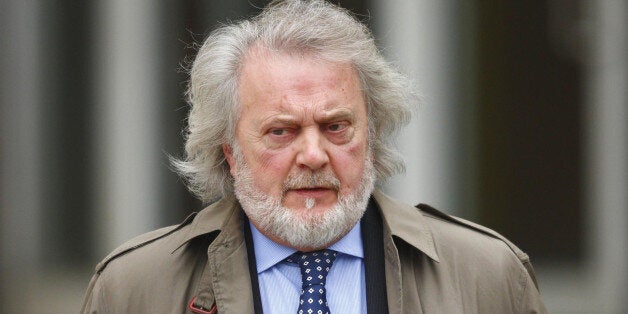 ick Clegg is facing a fresh battle with his own activists after another prominent Liberal Democrat was suspended by the party over allegations of sexual impropriety.
Mike Hancock, the MP for Portsmouth South, had his membership suspended after a leaked report into his conduct found "compelling" evidence of "serious and unwelcome sexual behaviour" towards a woman constituent.
The party acted after a copy of the unpublished report - which was carried out for Portsmouth City Council where Hancock sits as a Lib Dem councillor - was posted on the Guido Fawkes website.
However the move was condemned by local Lib Dems who accused the leadership of acting without "due process" while there was still an ongoing civil action in the courts and the council's own investigation was not yet completed.
"There is an ongoing civil court case on the issues raised in the complaints to Portsmouth City Council and to the Lib Dems nationally. Furthermore, the police have investigated this complaint twice and found there to be no case to proceed with on both occasions," said Simon Dodd, the chair of the Portsmouth Lib Dems.
"We believe in proper and due process and that as there is an ongoing court case, it is the court that should rule first, having considered all the evidence, not the media or internal panels.
"Mike Hancock has loyally represented the people of Portsmouth for over 40 years and he will continue to serve as an excellent constituency MP and as a councillor."
His comments echoed complaints by supporters of Lord Rennard, the party's former chief executive, who is currently suspended for refusing to apologise to women activists who alleged he sexually harassed them, after an internal party inquiry found their claims were credible, even though there was insufficient evidence to bring disciplinary proceedings.
In his report, Nigel Pascoe QC, who carried out the inquiry for Portsmouth City Council said he had no doubt that the complainant had provided "compelling prima facie evidence of serious and unwelcome sexual behaviour" carried out towards her by Mr Hancock.
He described the woman as "a straightforward and vulnerable person, angry and hurt by what she said had happened to her".
He also acknowledged that Hancock was not motivated "solely by sexual desire" and that he had sought to help her "wholly properly" as a local councillor.
"That said," he concluded, "I consider that the prima facie evidence of his unwelcome sexual approaches remains unquestionably a very serious matter in the light of the position which he holds and his knowledge from the beginning of the vulnerability of (the complainant).
"No one in public life should allow themselves to act in such an irresponsible and damaging way."
Pascoe, who was appointed to investigate whether Hancock had breached the council's code of conduct, completed his report last August, but the council has postponed its inquiry until the court action is over.
A Lib Dem spokesman said the party had only seen the report for the first time after a leaked copy was posted on the Guido Fawkes - even though details of its findings appeared in The Guardian before Christmas.
"The Liberal Democrats have this afternoon, for the first time, had sight of a Portsmouth City Council report by Nigel Pascoe QC into allegations of sexual impropriety by Mike Hancock," the spokesman said.
"Given Nigel Pascoe QC's conclusions in his report, we have immediately suspended Mike Hancock's membership of the party."
The MP voluntarily resigned the Lib Dem parliamentary whip last year to contest a High Court civil action alleging sexual impropriety and now sits at Westminster as an independent.
In a statement posted on his website, a spokesman for Hancock said that he had not yet given evidence to Pascoe and that his report was therefore likely to be "one-sided".
"These matters have twice been looked at by the police, first in 2010, and in conjunction with the Crown Prosecution Service, they have found that there is no case for Mr Hancock to answer and have taken no further action," the spokesman said.
"Portsmouth standards sub-committee has yet to meet to hear evidence including from Mike Hancock as it decided to postpone that hearing until after the associated civil court case.
"Unfortunately due to the ongoing civil case, Mike received legal advice that he should not give evidence to the council's investigator. He looks forward to giving his evidence when the sub-committee meets after the conclusion of the civil case."
Hancock has always denied the accusations and says that he will vigorously contest the civil case now being brought by the complainant.
The MP has been accused of making repeated physical sexual advances towards the woman, a young mother who had asked for help with noisy neighbours, despite being made aware she suffered a mental health disorder and had been sexually abused as a child.
After a previous investigation by Hampshire Police found there was no case to answer, Mr Pascoe was appointed by Portsmouth City Council as an independent investigator to look into claims he had broken the council's code of conduct.
Popular in the Community