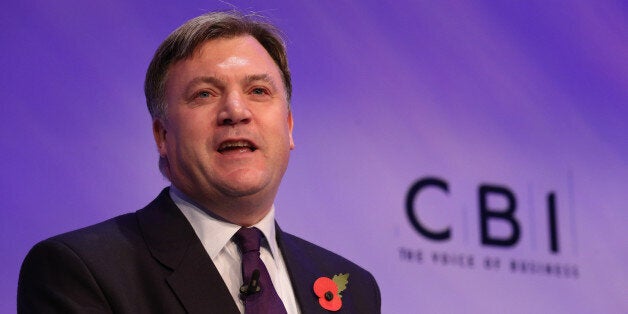 Ed Balls will seek to regain ground on the economy by announcing a binding pledge that Labour would balance the books, run a budget surplus and cut the national debt.
New laws introducing tough fiscal rules would be introduced during the party's first year in power and rolling five year targets would be scrapped under the shadow chancellor's plans.
Labour is seeking to retake ground on the economy by demonstrating its fiscal discipline following growth forecasts that are favourable for the Coalition.
The move echoes Chancellor George Osborne's plans to lock in deficit-reduction plans until the end of the next parliament but Labour insists the timescale for its commitment are dependent on the state of the economy after the election.
In a speech to the Fabian Society annual conference tomorrow, Mr Balls will say: "I am today announcing a binding fiscal commitment. The next Labour government will balance the books and deliver a surplus on the current budget and falling national debt in the next Parliament. So my message to my party and the country is this: where this government has failed, we will finish the job.
"We will abolish the discredited idea of rolling five year targets and legislate for our tough fiscal rules within 12 months of the general election. Tough fiscal rules which will be independently audited by the Office for Budget Responsibility.
"We will get the current budget into surplus as soon as possible in the next Parliament. How fast we can go will depend on the state of the economy and public finances we inherit."
Mr Balls' bid to bolster Labour's economic position will see him repeat his claim that Coalition austerity has flatlined the economy and suppressed living standards.
Following on from analysis circulated by No 10 that all but the top 10% of earners saw a real terms increase in 2012/13, he will accuse Prime Minister David Cameron of "effectively telling people they've never had it so good" - a reference to the notorious speech made by former Prime Minister Harold Macmillan.
Mr Balls will say: "Tory claims their plan is working are not going to wash with working people who are seeing their living standards falling and for whom this is no recovery at all.
"Because the current cost-of-living crisis is not just about people on tax credits, zero-hours contracts and the minimum wage. It's also about millions of middle-class families who never thought that life would be such a struggle.
"And in the last 24 hours David Cameron has gone from not wanting to talk about the cost-of-living crisis to effectively telling people they've never had it so good.
"A desperate attempt to use highly misleading and selective statistics to tell people they are better off when they feel worse off. It makes the Tories look even more out of touch than before.
He will add: "On housing, we support Help to Buy. But we have called on the government to allow the Bank of England to urgently review how the scheme is working and to target its impact. As we have said before, it cannot make sense for taxpayers to guarantee mortgages on homes worth as much £600,000.
"And we have consistently warned, as have the CBI and the IMF, that action to support housing demand must be matched by action to increase housing supply. But none of these things have happened."
Andrew Harrop, General Secretary of the Fabian Society, said: "Labour needs to prove it has cast-iron plans to reduce the national debt when it returns to power. But the top priority for sustainable economic growth is investment. Ed Balls needs to show that his fiscal plans will not prevent Labour spending for the future."
Popular in the Community