However much a football fan's allegiance is dictated by hate for opposition clubs and their players, occasionally there is one stand out man who they cannot help but warm to. Manchester City right-back Pablo Zabaleta embodies genuine passion fans buzz off, Tottenham's midfielder Sandro is uniquely endearing, Mesut Özil is mesmerising and Chelsea have Juan Mata. For now, at least.
Paul Scholes' retirement last summer for the second and final time brought down the curtain on a career which generated an extraordinary amount of appreciation across the globe. Irrespective of the financial chasm between Scholes and supporter, he "remained an unaffected human being", as Roy Keane put it. The gulf between player and punter will widen when Mata signs a four-and-a-half-year contract worth £150,000 a week at Manchester United. It is a mere footnote, though, as he assumes the mantle of saviour at the club.
BLOG: Mata The Solution To United's Problems
Chevrolet Delete Embarrassing Juan Mata Manchester United Tweet
Juan Mata To Manchester United? Reds' 10 Most Expensive Signings
Cultured, likeable and articulate, Mata has shown genuine appreciation for Chelsea fans' support via various social media outlets. He also likes to blog which, depending on your age, will see him go up or down in your estimation. That modesty and class on and off the pitch will inevitably see him compared to Scholes now he is on the cusp of swapping blue for red.
Twenty years ago, perhaps the most adored United team since the Busby Babes were en route to the club's first double win. Boasting a spine of skilful hard b******s such as Peter Schmeichel, Steve Bruce, Gary Pallister, Paul Ince, Roy Keane, Mark Hughes and Eric Cantona, most were also good-natured blokes who liked a drink and would engage with supporters. Current results will have had an effect, but David Moyes' first United squad had little charm before he arrived.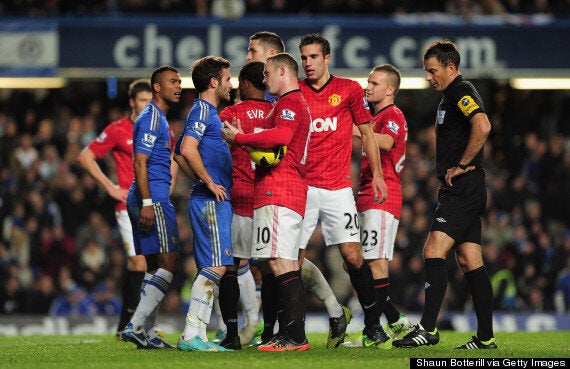 Wayne Rooney should welcome the imminent arrival of Juan Mata
Belatedly, United have done what they should have nearly three years ago and finally replaced one of their most revered players. Scholes' aura barely diminished in his 30s, even though he reverted from a goalscoring midfielder to a deep-lying dictator, and Mata, at 25, is already capable of playing both roles.
Kléberson and Anderson were just two midfielders bought to ostensibly replace Scholes. The former showed promise during a brief stint as foil for Ruud van Nistelrooy in the winter of 2003 but succumbed to injury and homesickness, while Anderson excelled only as a more defensive-minded midfielder who scored nine goals in six-and-a-half seasons. He was the last midfielder Sir Alex Ferguson bothered to buy, way back in 2007.
United really ought to have signed Mata, a bargain at £23.5m, in 2011 but were busy dragging out the stultifying Wesley Sneijder saga after Mata had performed ebulliently for Spain's Under-21s at the European Championship. After Sneijder's demands proved to be excessive, United suddenly became reliant on Tom Cleverley, whose auspicious debut in the 2011 Community Shield instigated a comeback victory over Manchester City. United's paucity of options compelled a panicky Ferguson to rush Cleverley back from injury for the October trip to Everton, only he limped out and didn't play again for nearly four months. The 24-year-old is now arguably the most unpopular player at United.
Instead of £23.5m, Moyes has spent £40m on the Spaniard, and it could be argued that, for the fee alone, Mata is entitled to start as the No.10 behind Robin van Persie, when he is fit. For now, it is probable he will start on the right-hand side at the expense of the execrable Antonio Valencia, with Wayne Rooney in his preferred position off the striker and Adnan Januzaj - who also covets the No.10 role - on the left. Mata is effective in any of the forward three roles, though.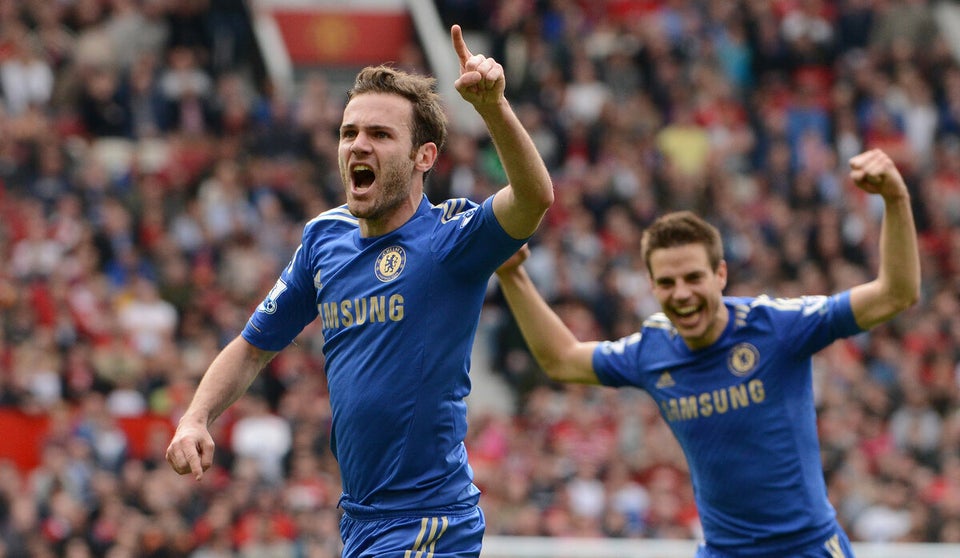 Mata vs United
Alternatively, Mata can play as the leading attacker in a midfield three. He started there for a depleted Chelsea in the Champions League final and it was his visionary lofted pass which assisted Demba Ba's brilliant winner against United in Chelsea's FA Cup quarter-final replay win last year.
Mata is another example of a player United have bought having impressed against them. Eric Cantona, Andy Cole, Dwight Yorke, Jesper Blomqvist, Louis Saha, Wayne Rooney and Robin van Persie are just seven who unwittingly auditioned in front of Sir Alex Ferguson and Moyes, one of the most thorough scouts in the country, will also have noted Mata's two exceptional goals versus United in the blue of Chelsea.
Moyes' time at United could be defined by the Mata deal. When the Spaniard arrives, Moyes will have, surreally, spent more money this season than Ferguson ever did in any of his 26-and-a-half-years at Old Trafford. Shinji Kagawa will likely leave in the summer, but Moyes remains determined to keep Rooney, who "asked away" due to concerns over his role in the United side. Ironically, it was United's failure to buy Özil, another No.10, which partly motivated Rooney's transfer request in the autumn of 2010. He will welcome Mata, and so will United fans.
Related