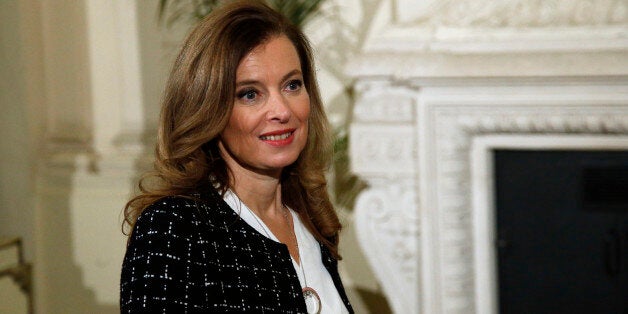 Media reports that suggested President Francois Hollande would officially announce his separation from his partner today are 'false', according to the French leader's office.
The BBC reports that representatives of President Hollande say "false rumours" have been circulating in the French press.
According to The Journal du Dimanche newspaper, Hollande was keen to resolve the issue of the couple's future before his partner Valerie Trierweiler, who acts as the country's official first lady, went on a charity trip to India.
Francois Hollande has been under pressure to reveal more detail about his relationship status, after allegations of an affair with French actress Julie Gayet surfaced in the French edition of Closer magazine.
Mr. Hollande was pictured arriving at Gayet's flat near the Elysee Palace on a three-wheeled moped driven by his bodyguard.
However, a spokesman for the Elysee told the BBC: "There will be no announcement today (Saturday). They are false rumours circulating in the French media."
The latest edition of Closer magazine claimed the French president's partner smashed national treasures including a Louis XVI Sèvres vase.
However the claims were also "categorically" denied by the office responsible for presidential furniture.
Related