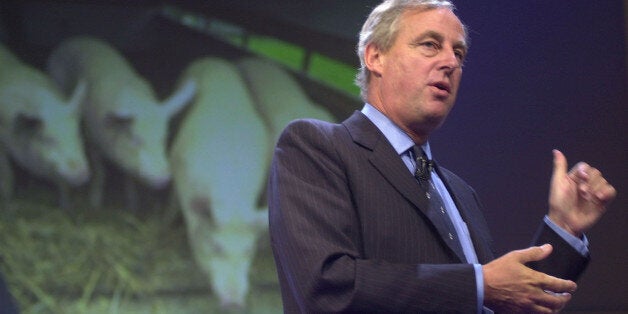 David Cameron has thrown his support behind a senior Tory MP fighting to save his political career after local party officials refused to re-adopt him as their election candidate.
The Prime Minister praised Tim Yeo's political record and said he hoped South Suffolk party members would select the former minister to stand again in the seat.
Yeo, who was recently reinstated as chairman of the influential Commons Energy Committee after being cleared of lobbying allegations, is facing a vote of local members after South Suffolk Conservative association's executive council refused to endorse him.
Ballot papers have gone out to around 600 activists and the result is expected to be announced on Monday February 3.
In a letter to Yeo, the Prime Minister wrote: "You have served your constituency of South Suffolk for over three decades - a record of which you can be enormously proud.
"I very much hope that you will be selected to stand as the Conservative representative in this seat again, so that you can fight to continue representing your constituents in the next parliament as you always have done in the past, with tenacity and commitment.
"Your considerable expertise in rural issues and the environment has been of real benefit to our party and our country.
"You have always provided a strong voice for the people of South Suffolk and it would be a great loss to your constituents, to parliament, and to the Conservative Party if the South Suffolk Conservative Association did not re-select you so that you can continue providing that steadfast representation."
Yeo, 68, who served as environment minister in John Major's government, has represented the constituency for three decades, and won an 8,600 majority in 2010.
In June he was caught up in a newspaper sting and faced allegations that he offered to lobby ministers and "coached" a business associate who was due to give evidence to his committee.
However, the cross-party standards committee found he had done nothing wrong.
Popular in the Community