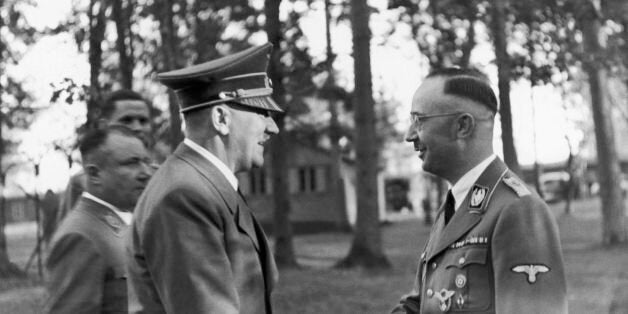 A hoard of letters, photographs and diaries by Heinrich Himmler have been discovered in Israel, giving terrifying new insight into the mind of one of the men most directly responsible for the Holocaust.
The trove of letters written by the infamous Nazi SS leader have been authenticated by the German federal archive, considered the world's leading authority on material from the period.
The letters chillingly show how Himmler casually refers to the horrific crimes against humanity he helped to orchestrate.
"I am travelling to Auschwitz. Kisses, your Heini," he wrote to his wife Margarete before setting off to inspect the concentration camp where he directed the killing of some 1.5 million people, mostly Jews.
Margarete describes her husband as "an evil man with a tough and rough heart", but also writes: "I am so lucky to have such an evil good man, who loves his evil wife as much as she loves him."
Pictures of Himmler and his family show them cheerfully smiling into the camera during a fishing trip, while the top Nazi was also snapped taking a bath in a lake and feeding a little fawn.