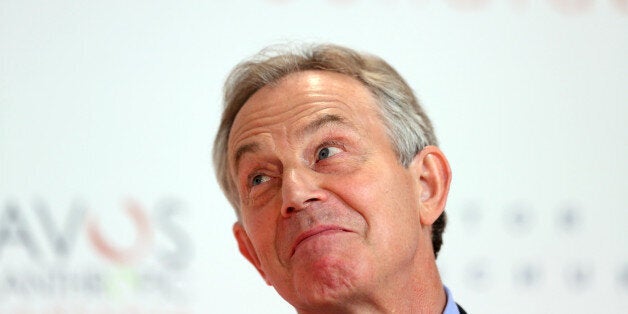 Tony Blair could face a lawsuit from over 200 victims of IRA terrorism who claim the former prime minister connived with the late Libyan leader Muammar Gaddafi – whose regime supplied Semtex for the attacks.
The ex-Labour leader is being threatened with legal action over his alleged intervention in a multi-million pound compensation claim against the Tripoli regime.
Lawyers for hundreds of victims say Blair and other government officials appeared to have "connived" with Gaddafi to block their claim, the Sunday Telegraph reported.
They accuse Blair of assisting a rogue regime to kill off their class action in a "scandalous and perverse" move, the newspaper reports.
Gaddafi's regime was accused of supplying Semtex plastic explosive to the IRA, which used it in multiple terror attacks on the British mainland.
The investigation cites an e-mail which implies Blair helped to broker a 2008 agreement between Gaddafi and former US President George W Bush in which Libya agreed to pay more than a billion pounds in compensation to American victims of Libyan-sponsored terror.
Under the terms of the agreement, the Gaddafi regime received immunity from future terrorism-related lawsuits and invalidated the claims of British victims suing Libya in U.S. courts.
But Colin Parry, whose son Tim, 12, died when a Semtex bomb exploded in Warrington town centre, said: "The whole thing is grubby to say the least."
"It seems to me a dereliction of duty on the part of the British government in looking after the rights of British citizens."
David Cameron has criticised Blair's government for conducting "dodgy deals in the desert".