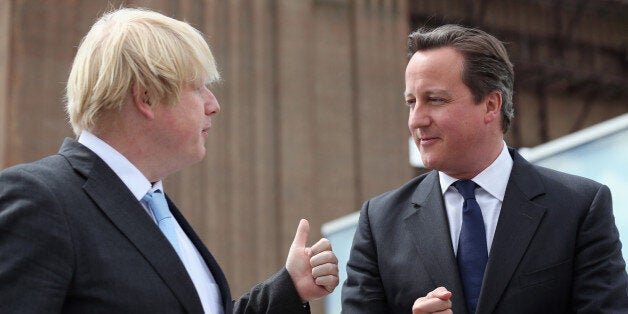 David Cameron has refused to say if he agrees with Boris Johnson's call for the 45p upper rate of tax to be cut even further to 40p.
The Prime Minister responded at first by attacking Labour's proposal to bring back the 50p tax rate for top earnings, pouring scorn on it as "politically convenient" measure that was "anti-business, anti-enterprise [and] anti-growth".
Asked a second time, Cameron insisted that it was "a matter for the chancellor in the budget".
"This isn't some ideological expedition. It is a recognition that if we are elected in 2015, we're going to be inheriting an incredibly difficult financial situation," he told the FSB conference.
In his speech, Cameron described himself as a "tax-cutting Tory", adding: "Frankly I don't like any taxes".
He also said that there needed to be a "change of culture" in Britain in order to celebrate entrepreneurs' "buccaneering style".
Popular in the Community