Even more astonishing - she's self-taught and takes the photos herself.
Some of the looks are very artsy while others are downright ghoulish.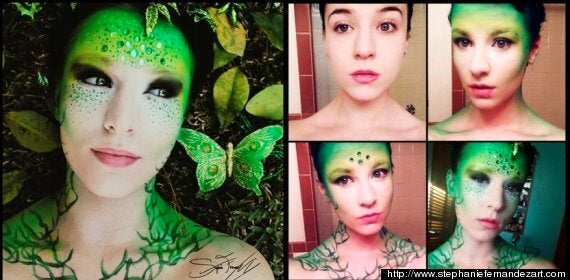 Based in Shreveport, Louisiana, Stephanie said in an email to HuffPost UK Lifestyle: "It usually takes me 1 hour 30 on an average makeup. But it can take 20 minutes-5 hours depending on the makeup concept. My style is what I would like to call colorfully creepy and this style is influenced by my passion for horror movies and psychological thrillers. It is also heavily influenced by music.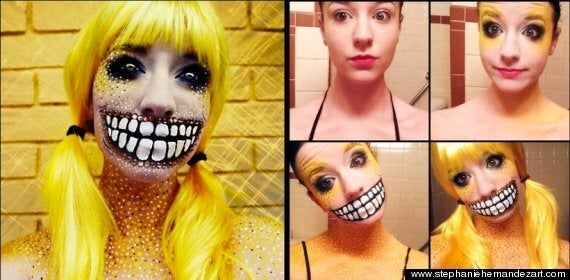 Some of the photos have had photo effects added, but Stephanie says: "All of my looks are done by me and are enhanced on Picmonkey.
It all depends on the photo, but I try my best to make it not look like I took the photos in my backyard or bedroom, which is where almost all of my photos are taken. (I can also show you originals VS edits if you like) None of my makeup is photoshopped."
Take a look at her stunning work:

Amazing Make-Up Transformations