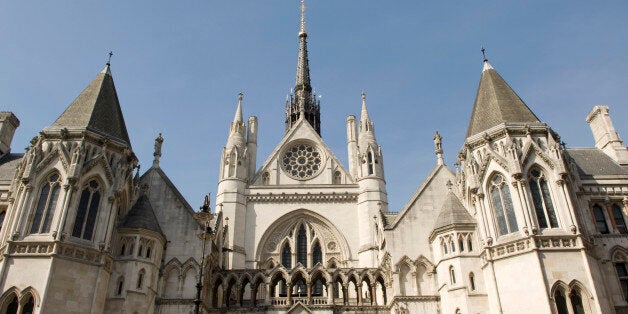 Three single mothers and their children are challenging the legality of the Government's flagship "benefit cap" policy in the Court of Appeal.
Two High Court judges, who ruled in favour of the Government, conceded that the mothers were "particularly hard cases".
But they decided new capping regulations introduced by Work and Pensions Secretary Iain Duncan Smith did not breach human rights laws and were not disproportionate.
Lord Justice Elias and Mr Justice Bean, sitting in London, declared in a joint judgment last November that it was not for the court to interfere with a Government policy aimed at reducing long-term dependency on benefits and encouraging people into work.
Today the mothers are asking three appeal judges to overturn the High Court ruling.
The capping affects housing benefit, child benefit and child tax credit to families who do not work sufficient hours to qualify for working tax credit, and is set at £500 per week for couples or lone parents.
Lawyers acting for the mothers and one child from each family, all from the London area, say the "cruel and arbitrary" cap is "reminiscent of the days of the workhouse", and the women fear it will leave them destitute.
The Department for Work and Pensions (DWP) argues the measure "sets a fair limit to what people can expect to get from the welfare system, so that claimants cannot receive more than £500 a week, the average household earnings."
The test case families come from the boroughs of Hackney, Haringey, and Hammersmith & Fulham.
Their solicitor, Rebekah Carrier, said: "Two of the claimant families fled domestic violence. The (High Court) failed to grapple with the difficulties caused by the way that women seeking a safe space for themselves and their children are charged for their accommodation, including in women's refuges."
She said a DWP claim that families hit by a loss of benefits would be protected by additional funding through discretionary housing payments (DHPs) was misleading because DHPs were only short-term solutions.
The mothers' legal challenge is being supported by the Child Poverty Action Group, Shelter and the Women's Aid Federation.
Carrier highlighted the judges' remarks that the court was "uncertain" whether the full impact of the cap on claimants in the position of the mothers "was ever fully appreciated by Parliament, or indeed anyone else".
Popular in the Community