An advocacy group has challenged the verdict of an inquest which states a mother-of-three's death was a direct result of cannabis poisoning.
Gemma Moss was found dead on her bedroom floor in October with moderate to high levels of the class B drug in her system.
Tests of her vital organs found nothing out of the ordinary, though a pathologist at the 31-year-old's inquest this week in Bournemouth said she may have suffered a cardiac arrest triggered by cannabis toxicity. Gemma Moss was found dead on her bedroom floor in October 2013
Her death was registered as cannabis toxicity and a coroner recorded a verdict of death by cannabis abuse.
"Tragically, spontaneous cardiac arrest does occur in apparently healthy people. Cannabis is the least toxic therapeutically active substance known to man".
Moss, a devout Christian who was baptised last year, was known to use cannabis regularly throughout her adult life, but had stopped for two years before her death.
She began using it again to help her sleep after becoming anxious and depressed following the breakup of her relationship, the inquest heard. A post-mortem examination found no natural cause for Moss's death
Half of a joint was found underneath her body and a wrapper containing brown and green leaves of the class B drug was discovered in her handbag.
Her friend, Zara Hill, told police Moss smoked as much as £60 of the drug a week, although this was disputed by her family.
Pathologist Dr Kudair Hussein told the inquest: "The physical examination and the examination of various organs including the heart and the liver showed no abnormality that could account for her death.
"The level of canabinoids in the blood were 0.1 to 0.15 miligrams per litre, this is considered as moderate to heavy cannabis use.
"I looked through literature and it's well known that cannabis is of very low toxicity.
"But there are reports which say cannabis can be considered as a cause of death because it can induce a cardiac arrest."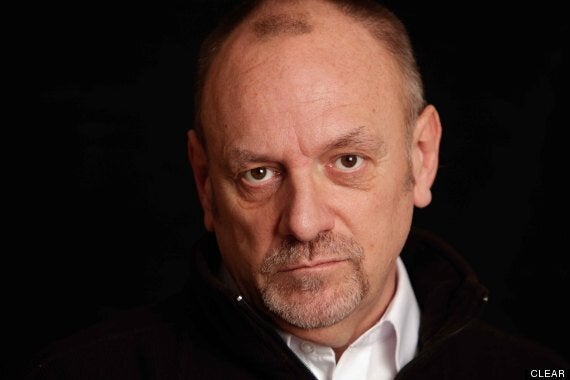 Peter Reynolds is the leader of Cannabis Law Reform (CLEAR)
Mr Sheriff Payne, the Bournemouth coroner, asked Dr Hussein: "You are satisfied it was the affects of cannabis that caused her death."
Dr Hussain replied: "Yes sir."
In recording a verdict that Moss died from drug abuse, Mr Payne said: "Gemma had been a long-term user of cannabis.
"She suffered from depression and was on prescription drugs to try and deal with that although it would not appear she was taking them at the time of her death.
"She usually used it (cannabis) in the evenings to try and help her to get to sleep and did not use it in the day time.
"The post-mortem could find no natural cause for her death. Moss was described as a "long-term" user of cannabis at the inquest
"With the balance of probability that it is more likely than not that she died from the effects of cannabis."
Carolyn Stuart, a coroner's officer, said: "It is very rare to have cannabis toxicity as a cause of death. She was a healthy 31-year-old woman who had nothing wrong with her."
CLEAR's Reynolds said: "Cannabis is probably the least toxic therapeutically active substance known to man. Its Therapeutic Ratio (TR) is so high as to be virtually impossible to calculate but is believed to be between 1:20000 and 1:40000.
"Thus if 100mg of cannabis would produce an effect, between two to four kilos (taken at once) would be fatal. This is, of course, impossible.
"Therapeutic Ratio (TR) is the ratio of effective dose for 50% of users (ED50) to lethal dose for 50% of users (LD50). The TR of alcohol is 1:20. TR of heroin is 1:5."
"It is vitally important that we do that as, in Addaction's experience, providing truthful and factual education about drugs is the best way to tackle their use.
"Deaths directly relating from cannabis use are highly unusual. More typically, it can cause a whole range of personal problems – from anxiety and negative mental health to problems with relationships and family functioning."
Possession of the class B drug can result in a five-year prison sentence and an unlimited fine, or both. Supply and production is punishable by fines and/ or a 14-year sentence.
Related