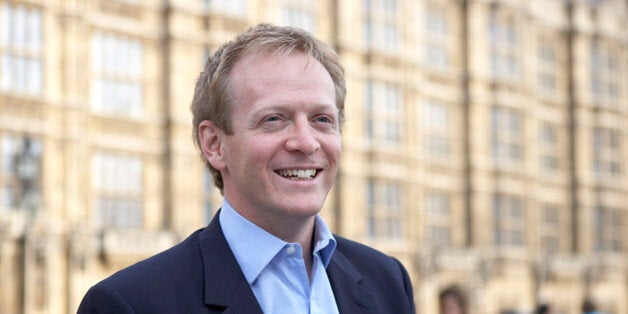 A group of Tory MPs are backing a proposed ban on HIV positive immigrants to Britain, in a move that has been labelled "the most draconian policy enforced on people with the virus" by campaigners.
The debate over the Immigration Bill in the Commons has seen dozens of amendments tabled by backbenchers, one of which includes a ban on immigrants with Hepatitis B or HIV, tabled by Conservative MP Dr Phillip Lee.
The MP for Bracknell has tweeted about the amendment, but did not mention it included HIV, only mentioning his concern about Hepatitis B:
The amendment is supported by 17 other Conservative MPs, most with interest and experience in public health, including Stephen Barclay, Tracey Crouch and Dr Sarah Wollaston.
It has also been signed by Dominic Raab, the Tory backbencher whose amendment on allowing ministers to have the final say on deportation, rather than judges, may yet spark a rebellion on the bill.
Amendment NC21 is unlikely to pass, or even be debated because of time restrictions, but AIDS campaigners have criticised those who signed their names in support.
The full amendment reads:
'(1) The Secretary of State may by order provide that persons who apply for

immigration permission must demonstrate that they are not carriers of any of the

prescribed pathogens listed in subsection (2).

(2) The prescribed pathogens are--

(a) Hepatitis B;

(b) HIV (Human Immunodeficiency Virus);

(c) such other pathogens as the Secretary of State may prescribe by order

under this section.'
Daisy Ellis, head of Parliamentary and public affairs at the Terence Higgins Trust called it "outrageous that a group of MPs are even proposing such an un-evidenced amendment."
She told HuffPostUK: "If implemented, it would represent the most draconian policy enforced on people with HIV by this country to date.
"It is to the UK's credit that its Government, whatever its political stamp, has consistently refused throughout the past 30 years to put in place HIV-related border controls. Such a poorly thought through about-face would take UK HIV policy into a new Dark Age."
Deborah Jack, chief executive of the National AIDS Trust told HuffPost UK the amendment showed a "shameful lack of understanding about HIV among some of our elected representatives".
"Far from being 'drains' on the public purse – as this amendment seems to suggest - people living with HIV contribute hugely to the UK's society and economy.
"The UK has for 30 years resisted entry restrictions and to introduce them at this stage would set us squarely against the international trend to overturn such rules. This is HIV prejudice in its purest form.
"If these MPs are really interested in protecting public health through immigration policy, they would oppose the current Department of Health plans to limit migrant access to primary care services, which are vital for disease prevention and early treatment. They would support efforts to reduce the unacceptable high rates of late and undiagnosed HIV in our community."
Nearly 60 countries, areas and territories worldwide deny the entry, stay or residence of HIV-positive people because of their status, according to the United Nations.
UNAIDS advises that "HIV-related restrictions on entry, stay and residence do not protect the public health" and that the restrictions "violate other human rights".
In fact, the UN advises that these kind of restrictions "can impede effective responses to HIV".
Countries which ban immigrants with HIV include the Bahamas, the Kingdom of Brunei, Equatorial Guinea, Iran, Iraq, Jordan, Papua New Guinea, Qatar, Russia, Singapore, Solomon Islands, Sudan, the UAE and Yemen.
According to estimates by WHO and UNAIDS, 34.2 million people were living with HIV at the end of 2011. An estimated 350 million people are living with chronic hepatitis B worldwide, according to the Centre for Disease Control and Prevention.