This is the time of year when our resolve to visit the gym tends to wane, and for some, that means giving up on fitness altogether. But let's consider another option: it just may be that the gym isn't a space that inspires you to get fit.
If this is you, you're not in a minority – quite a few people, for instance, prefer to exercise outdoors than jog in one spot.
But if you don't want to take your fitness outdoors (and judging by the weather, who'd blame you), and the thought of home DVDs or game-based fitness like Wii and X-box leaves you cold, I think I've just about hit on the next best thing.
Sleek Technique is a company set up by professional ballerinas Victoria and Flik, whose bodies are phenomenal. Honestly, the sight of them is what made me sign up in the first place. That, and the fact that I could do this in my own living room.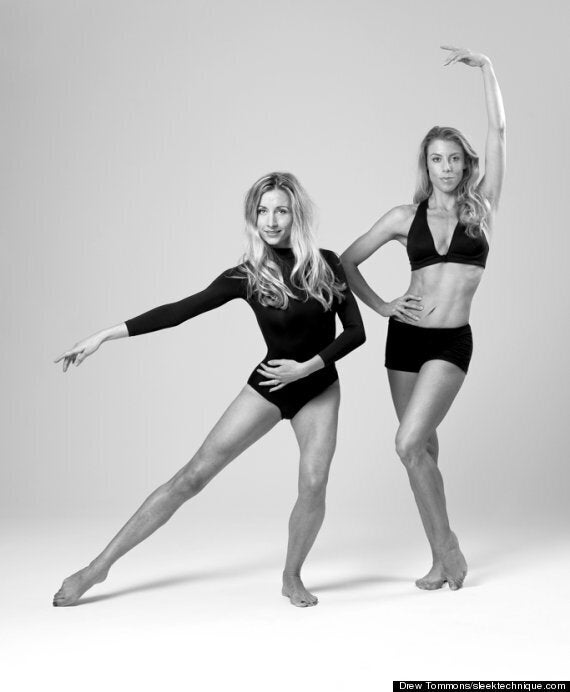 Flik (left), Victoria (right)
So what is it? They are a mixture of on-demand pre-recorded fitness classes and 'live' fitness classes that range between 45 minutes to an hour. The technique uses the principles of ballet, mixed in with a bit of aerobics and cardio. The live classes take place at set times, and ahead of your class, you are sent an email on how to set up (it's very easy).
So you get the illusion of working out with other people without getting their sweaty elbow in your face.
Also – Flik and Victoria have very strong yet lithe bodies, and these classes are all about working towards that look. Victoria told me: "Sleek is one of the few methods designed especially for a woman's body, to slim, lengthen and strengthen muscles rather than build bulk. We also have a strong focus on posture and injury prevention and the response to these results has been overwhelming."
The idea is that several people are then logged in and doing the class virtually from their own living rooms. A web cam is essential because you need to see the instructor and the instructor needs to see you.
At first I was terrified at the thought of prancing around in my living room with other people watching me. But a) there's no prancing – just very elegant movements and b) no one else can see you (but you can all hear each other).
The first class I tried was ballet bootcamp, which was a great introduction to the technique. Dance is not really my thing – it makes me feel very self-conscious – so it was great to be able to do it in my own house. We did a mixture of core work, lots of ballerina-esque plies (great for the core and legs) as well as elegant arm movements stretching off to the left and right.
I learned some brilliant ballet lingo – tendu – which is when the leg is stretched and arabesque which refers to the back positioning of the leg.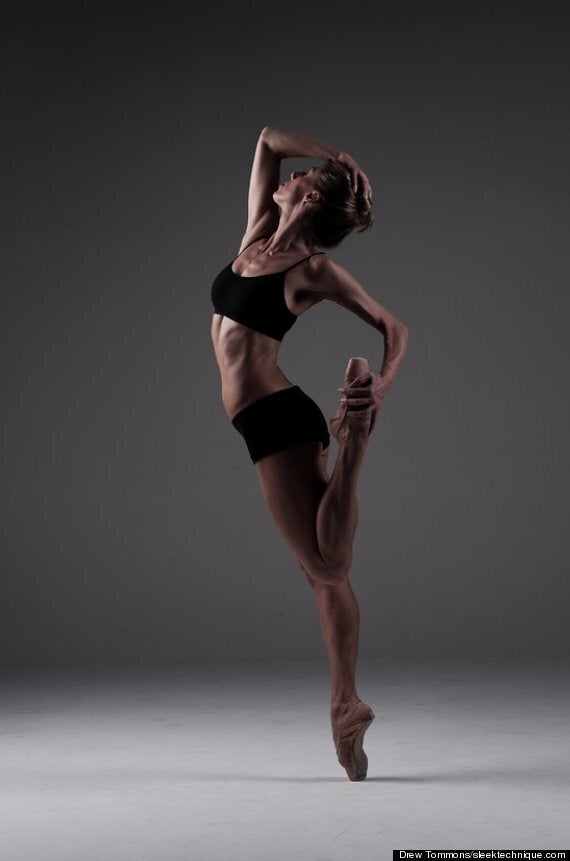 My instructor – Victoria – could see my entire body, so was able to correct me on posture and stance, which is pretty critical.
At the end of the class though, I felt like I could still do more. So while it wasn't the demanding workout I was expecting, it is a better option for exercise newcomers. Classes are divided up by suitability – so some are for all levels while others are challenging.
I wanted to see if there was something that fit me a bit better, so I tried the 45 minute sprint class run by Flik. This pushed me much harder – the pace was a lot quicker - and I quite liked that I ended up stretching in ways I don't normally do at the gym. By the end, I was panting and much more satisfied.
Best of all, I didn't have to hoof it from the gym to my house, so it's great for stay-at-home mums or people who are short on time or tend to travel a lot because of work. Even if your hotel doesn't have a gym, all you need is your laptop, and that for me makes it a winner.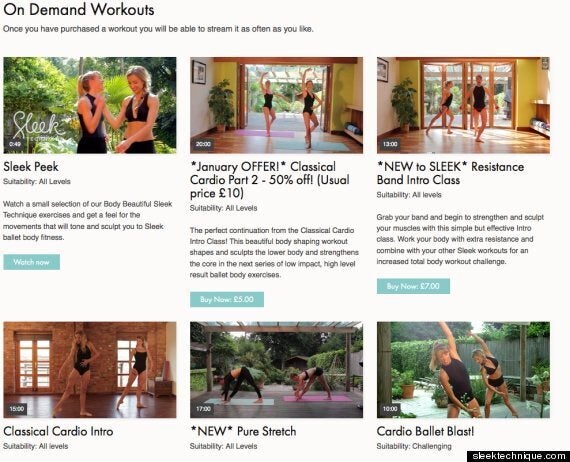 When I asked Victoria what made them think of this as a fitness idea, she said: "Throughout our careers neither Flik or I suffered with any injuries. I put that down to a combination of well practiced technique and the extra fitness training we did. I had qualified as a fitness trainer while still dancing but found it dry and was keen to combine it in some way with what I loved, dance."
Plus it's affordable. Membership ranges from £10 for a drop-in class to £48 for an as-many-classes-as-you-like membership. At the moment, they also offer a 10 days for £10, which has unlimited access to live classes and on demand workouts.
Story continues below the slideshow: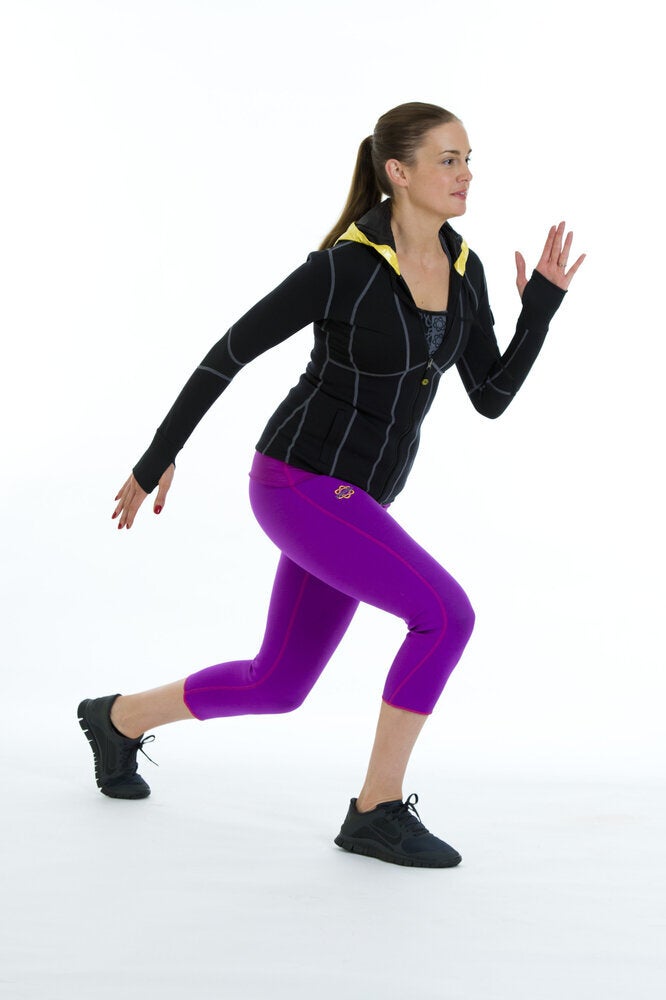 Winter Workout At Home
More about Sleek Technique from Victoria…
What made you come up with such a unique concept?
Flik too, with a wealth of experience in the dance field felt it was only natural to use what we had spent so many years perfecting and after a phone call in June 2012 we decided to do it together. I took a trip to the States to look at other dance workouts there and distilled a lot of what worked and what didn't. On my return we began to develop our very own technique designed to shape, tone, lengthen and strengthen a woman's body dancer style!
The real twist with Sleek is in its delivery. Often both on tour with shows, Flik and I did a lot of Sleek planning via Skype and in the search for a way to bring Sleek to as many women as possible, Flik had a lightbulb moment about delivering our classes online. Suddenly we had a way to reach women globally and provide them with a great workout regardless of location.
You've got an amazing bod - lean and strong. How do you keep in shape, and what does your diet tend to be like?
I never use machines to exercise. For a slender, toned female body with strength and balance in your muscular structure you need no more weight or resistance than that of your own body.
Using a method that incorporates your own body weight as the resistance element increases the number of muscles used to perform an exercise and when done with good technical shapes your body so effectively.
How many calories do you think an hour class burns?
A lot more than you think! We concentrate on working all the big muscle groups (which burn the most calories) with bigger multi functional dance based movements as well as working the smaller subsidiary muscles with focussed isometric exercises. It is a killer combination which will sculpt shape into muscles you didn't know you had! Ultimately the number of calories burned is then increased during and after you workout with the increase in your lean muscle mass.
Are there any bits of advice you have for other women that might be inspired by your shape?
My best advice on getting and staying in shape would be: to pick a workout method that doesn't rely on equipment or you having to be in one place to do it. The easier it is for you to slot into your day, the more likely you are to keep it up.
For added motivation, get into classes or workouts with a good structured method where you will see and feel results far faster.