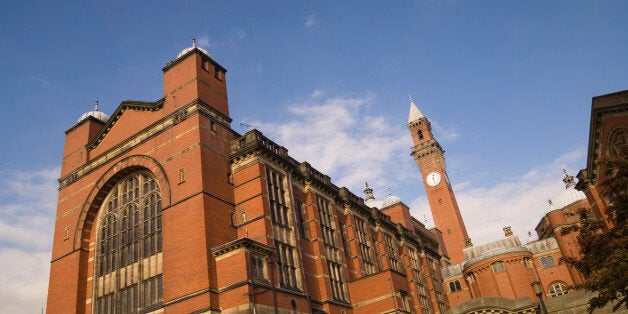 Birmingham students are alleged to broken down the doors of university buildings and hurled smoke bombs during a protest over government cuts, with 13 people arrested.
Simon Furse, 22, of Pershore Road in Birmingham was charged with violent disorder, and will appear before city magistrates today, following the protest on the University of Birmingham campus on Wednesday, according to West Midlands Police.
The 13 people arrested - aged between 18 and 24-years-old - were detained on suspicion of offences including aggravated trespass, assault and criminal damage.
University officials called the police at about 5pm when a group calling for free education and a living wage forced their way into buildings on the university site.
A West Midlands Police spokesman said: "Two men are still being held while five men and five women were released on police bail pending further inquiries late last night."
A spokesperson for Birmingham University told the Birmingham Mail they had "no choice" but to call in police support, adding: "The actions of Defend Education Birmingham, a group not affiliated to the Guild of Students or in any way representative of our student body, included defacing buildings and property, throwing smoke bombs and fireworks, smashing down doors, damaging buildings including Aston Webb and the Old Joe clock tower, and injuring staff.
"Given the serious nature of their actions, the University had no choice but to ask the police for assistance in restoring order and protecting students, staff and university property.
"Whilst peaceful protest is part of university life, the University cannot tolerate behaviour that causes harm to individuals, damage to property or significant disruption to our university community."
Related