A young mother and her infant daughter have been burned to death by her husband because he wanted a boy.
Annu Devi, 22, was set ablaze with petrol while she breastfed her baby girl.
Her husband, Gunjan Masat, has been arrested by police in the eastern Indian state of Jharkhand.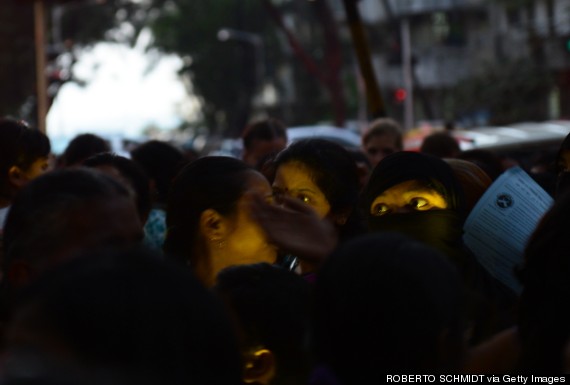 Rallies highlighting the plight of women in India have been ongoing for months
For pictures of the scene click here...
He had placed the burnt body of his wife next to the fire place of their home in an attempt to make it look like an accident.
Raghuni Rana, the woman's father, said the couple had been happily married for a year but he became agitated when they had a daughter, reports the Daily Mail.
SEE ALSO: India, A Dangerous Place To Be A Woman
He told police: "They wanted a son but didn't realise that giving birth to a girl was not Devi's fault.
"They were demanding a TV set and a motorcycle. I had already given them two bighas (1.6 acres) of land in dowry. They started harassing and torturing her until they decided to end her life."
Devi's brother-in-law is also accused of being involved and is still at large, reports the International business Times.
India has come under fierce criticism for the danger posed to women in the country after a string of horrific gang rapes particularly after the case of a 23-year-old student in late 2012.