A Scottish brewery has revealed the world's first protest beer – featuring an Andy Warhol-esque image of Vladimir Putin – complete with lippy and eye shadow.
Named 'Hello My Name Is Vladimir', the "not for gays" tipple was designed to mock the Russian premier ahead of the Sochi Winter Games this month.
BrewDog, which is the company behind the beer has announced 50 per cent of all profits frim the sale of Hello My Name Is Vladimir will be donated directly to charities which represent oppressed minorities around the world.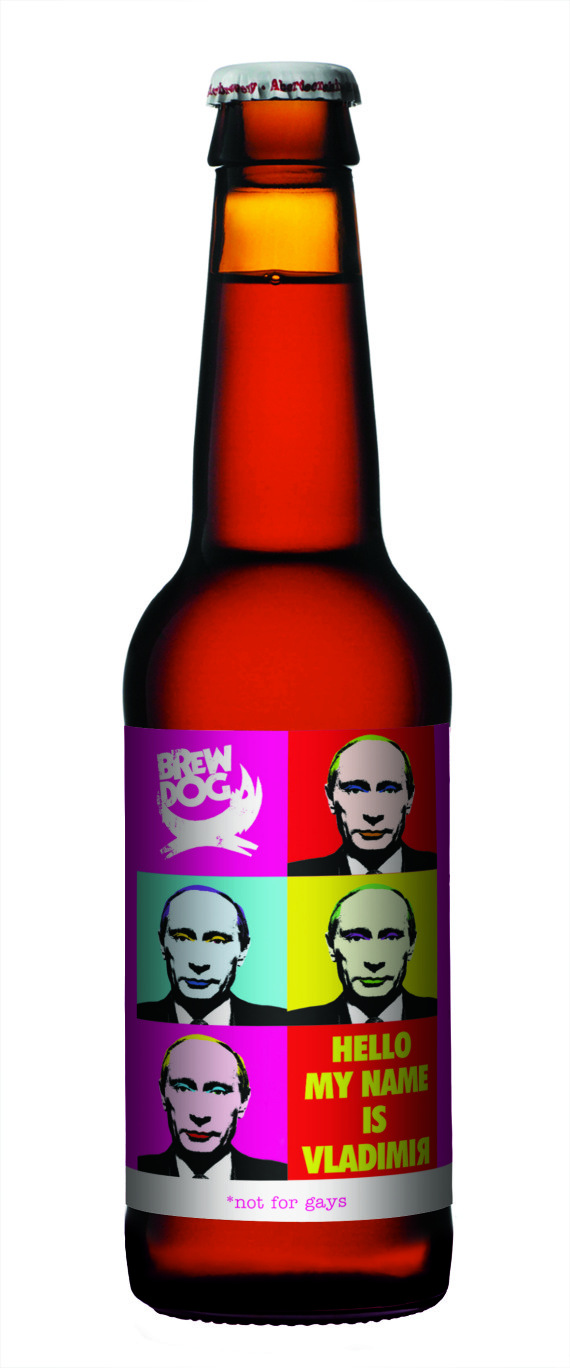 Hello My name Is Vladimir #NotForGays
And the craft brewery has even sent a limited edition beer to Putin himself.
James Watt, BrewDog co-founder told Huff Post: "We sincerely hope that when Vladimir Putin is tired from a busy day riding horses with his top off, grappling with burly men on the Judo mat or fishing in his Speedoes, he reclines on a velvet chaise longue and has one of his handsome helpers wet his whistle with a glass of Hello My Name Is Vladimir.
We've mailed a case of #HelloMyNameisVladimir to the Kremlin...who else would enjoy some bottled sarcasm? #NotForGays pic.twitter.com/eg8lgpWpEQ

— BrewDog (@brewdog) February 4, 2014
"As Hello My Name is Vladimir is clearly marked 'not for gays' we should bypass the legislation introduced by Putin outlawing supposed 'homosexual propaganda', so Vlad shouldn't have an issue with it. He might even invite us to ride bareback with him in the Siberian mountains."
Vlad, is of course the man who signed in a "gay propaganda" ban in Russia.
It essentially bans displays of homosexuality and makes it "illegal to spread information about non-traditional sexual behaviour" to minors (under 18s)
There has been growing uproar at the prospect of gay athletes and supporters at the games facing arrest under the legislation.