Coronation Street star Bill Roache has been found not guilty of all charges at Preston Crown Court.
Roache, 81, who plays Ken Barlow in the ITV soap, was accused of two counts of rape and four counts of indecent assault on various dates between 1965 and 1972.
Roache, speaking after he was cleared of sex offences, said: "In these situations there are no winners and I think we should all be much kinder to ourselves. Now, if you will excuse me, I would like to get back to work."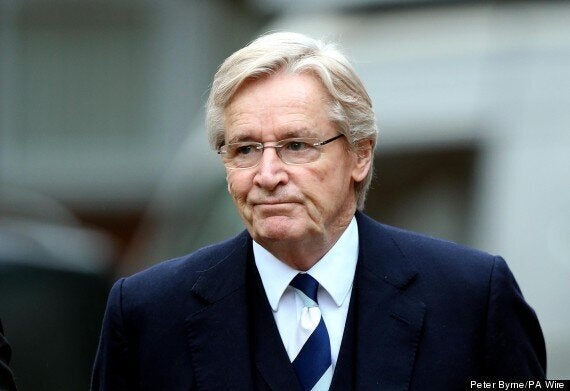 Coronation Street actor Bill Roache at Preston Crown Court
His trial at Preston Crown Court heard from five women who claimed he sexually assaulted them when they were 16 or under, either at Granada Studios in Manchester, in his car or at properties he owned.
Roache said he did not even know any of his accusers and had never had a sexual interest in under-age girls.
Roache said he was "astounded" and "horrified" at his arrest on suspicion of rape at his home in Wilmslow, Cheshire, on May 1 last year.
ITV announced he would not appear in the programme until legal proceedings were concluded.
The world's longest-serving soap actor - who has appeared in Coronation Street since its 1960 launch - told the jury sexual abuse was not in his "nature" and he had no interest in underage girls.
Louise Blackwell QC, defending, said the case against her client was "nonsense", with the trial haunted by the "spectre" of Jimmy Savile.
Criticism of police and prosecutors over Savile's impunity despite years of suspicions of sex abuse meant accusations against other celebrities had to end in a trial, it was suggested.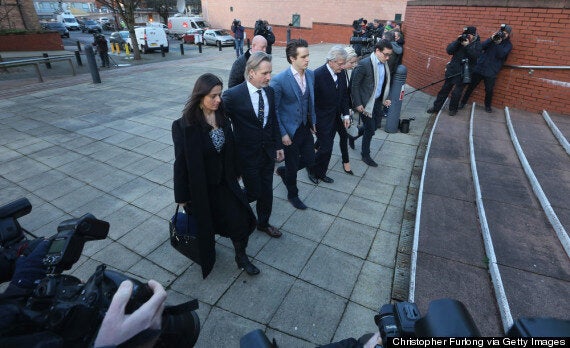 Roache arrives at Preston Crown Court, with Rosalind Bennett and her husband Linus Roache, James Roache, daughter Verity and her partner Paddy
"In the post Jimmy Savile era, once someone makes an allegation, it's got to go to court, no sense will prevail, it has to go to court," Blackwell said.
Glowing testimonies about Roache's "caring" and "lovely" nature were given in evidence by three of his Coronation Street co-stars including Anne Kirkbride, who plays his on-screen wife Deirdre.
It was not credible the jury were told that the "perfect gentleman" and "father figure" they described had been a "sexual predator".
And the "inconsistencies and contradictions" of each complainant's "story" was picked apart under cross-examination.
During the trial the prosecution offered no evidence on one of two counts of indecent assault, relating to one complainant, as she had "no actual memory of the episode".
The involvement of the press was also highlighted.
The husband of one complainant, whose sister was also allegedly abused, contacted the papers before the police - which "coloured" their allegations, Blackwell said.
After Roache's initial arrest for rape was "all over the press" she asked the jury whether any of the other women who came forward later could be regarded as "truly independent."