A schoolgirl abducted by her teacher Jeremy Forrest is reportedly attempting to rekindle her relationship with the jailed 31-year-old.
The 16-year-old has sent three "warm, caring and supportive" love letters to Forrest as he serves his five-and-a-half term behind bars, a newspaper has claimed.
A source told The Sun: "She wants to be in contact with him. They are about wanting to be with him.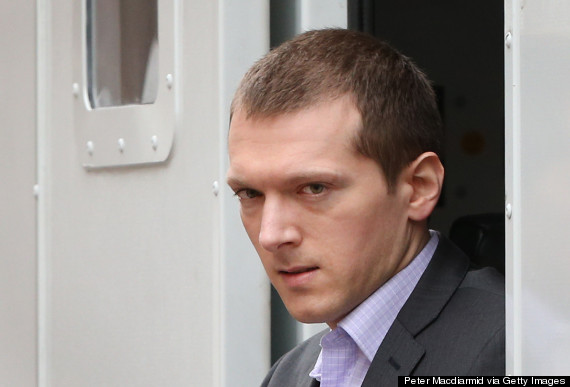 Jeremy Forrest was jailed for five-and-a-half-years
"She wants to continue a relationship with him."
The newspaper adds Forrest has been refused permission to read the letters, though he is aware they were sent.
In October it was reported the teenager who had previously vowed to wait until her lover was released, had dumped him and become involved with a sixth form student her own age.
Then-married Forrest and the girl sparked a international manhunt in 2012 when they fled to France, fearing their sexual relationship was about to be exposed.
They were found in Bordeaux. Forrest was arrested and charged with child abduction and five counts of sexual activity with a child.
The girl has been unable to visit Forrest in jail as anyone convicted of child sex offences is barred from having visitors under the age of 18.
In an earlier interview with The Sun, the girl also claimed "it was me who groomed him".
She said: "I instigated the relationship in the first place and it was my suggestion to run away.
"But Jeremy is not a paedophile, if anything it was me who groomed him. I love Jeremy so much and will wait for him, I don't want anyone else, I'm not interested."
Speaking to The Daily Mail in September, the girl's stepmother condemned Forrest for abusing his position as a teacher, but said she accepted the pair were in love.
"She loves him, and as far as we are aware she is just waiting until he comes out of prison.
"We will never feel 100 per cent confident about him. I'd like [my step-daughter] to meet someone and be happy. If that someone is Jeremy, it's Jeremy. We'll support her whatever she decides."
After she ended the affair, the Mirror reports the girl told her friends: "It's become too much, trying to have a -relationship with someone I can't see or talk to.
"It was just too hard to carry on with the relationship. But I just want one last conversation with him to explain why I decided to move on in my life."