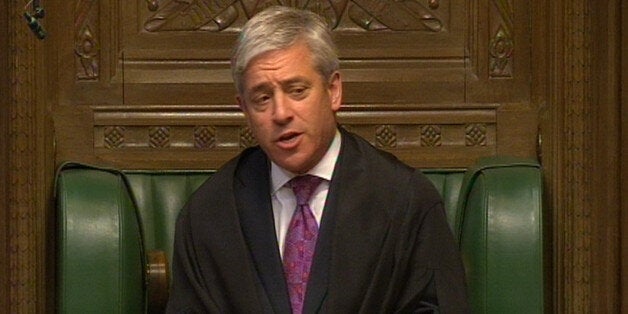 The House of Commons is losing far too many of its female MPs, John Bercow has warned.
The Speaker of the House of Commons told MPs on Monday afternoon: "This House is losing far too many outstanding Members and far too many outstanding female Members."
In January Jessica Lee became the fourth female Tory MP first elected in 2010 to announce she would not contest the next election. Conservatives Lorraine Fullbrook and Laura Sandys have also announced they will step down in 2015. And Louise Mensch decided to depart the Commons even earlier than that.
David Cameron has been forced to defend his party against accusations it has a "women problem" after a local Conservative association deselected sitting MP Anne McIntosh in an attempt to prevent her representing the constituency after 2015. McIntosh said she had been the victim of "ungentlemanly" behaviour on the part of local Tories.
Last week Ed Miliband seized on Cameron's "all-male front bench" to paint a picture of a government that had "failed women".
And Nick Clegg is vulnerable to accusations that the Lib Dems do not practise the equality that they preach, as only seven of his 57 MPs are women.
On Sunday the Daily Telegraph reported that a group of MPs will launch an inquiry into why so many women appear to be disillusioned with parliamentary life. The cross-party committee on women in parliament will interview the female Tories who are leaving at the next election to find out why they have quit.
Mary Macleod, the Conservative MP for Brentford and Isleworth, told the paper that women were often put off by the "bullying" and "childish" behaviour of the Commons.
Popular in the Community