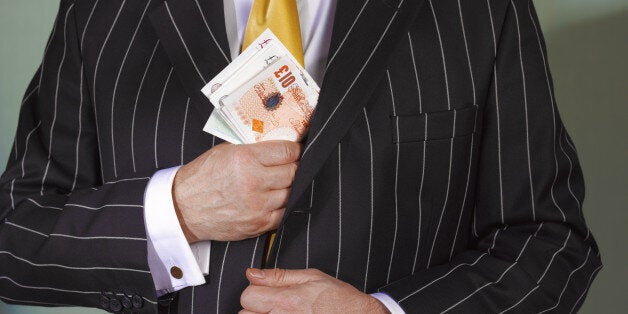 Banks have paid out twice as much in bonuses as corporation tax since the financial crash in 2008, official figures show.
According to figures from HM Revenue and Customs, the finance sector contributed £32.4 billion in corporation tax between 2008-2009 and 2012-2013, less than half of the £67.6 billion sum paid out in bonuses over the same period.
TUC General Secretary Frances O'Grady said: "People have had to pay for the recession through job losses, falls in pay and cuts in vital public services.
"But the very people in the City who caused the crash have got away scot-free, and instead been rewarded with tens of billions of pounds in bonuses.
"The government must prioritise the needs of struggling families and small businesses continuing to be starved of credit over the wealth of their City chums by clamping down on mega bonuses and ensuring big business starts to pay its fair share of tax."
However, others would say that bumper bonuses would lead to the bankers paying more in income tax.