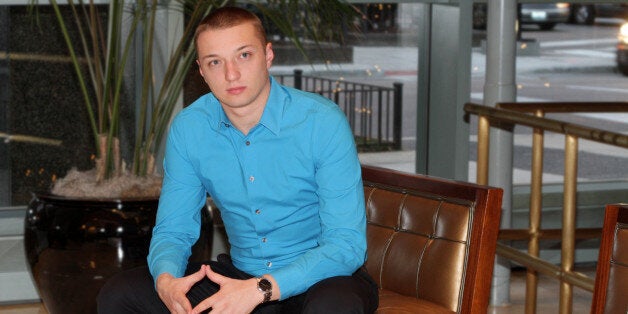 Marcin Kleczynski started building his Malwarebytes security software at the age of 14, which aims to remove malicious software that is missed out by many anti-virus programmes.
Four years later in 2008, Kleczynski officially started the company while working as a technician, with the software downloaded over 200 million times worldwide.
HuffPostUK caught up with the 24 year old entrepreneur to find out how he built such an audience for his business and what he is planning next.
Where did you get your idea for the business?
I was infected with malware, even while using a big antivirus suite to protect myself. I had no idea what to do so I resorted to using Google for an answer. A forum helper led me through a tedious process of running several tools to get rid of the malware and I wondered why couldn't somebody automate all of this? And that's what I did with Malwarebytes Anti-Malware.
Was it easy to start up your business? How did you do it?
Starting a business online is cheap and easy, all you need is a website. No money was raised, we were bootstrapped the whole way. Any server costs were offset with small donations here and there.
What did you learn along the way?
I learned that customer service is extremely important and that a user with a good experience will spread the brand with word of mouth. I also learned that it's vital to hire the right people early on, specifically those that will wear many hats for you.
Did you find it easy striking out on your own rather than working for a bigger company in a safe job?
I think it was important that I started the company back in school when looking for a job was not something I was actively participating in. By the time I left college, I had a successful company already running. I think it would have played out a lot differently had I started the company outside of college - maybe I wouldn't have taken that risk.
Who are your business inspirations?
I didn't have many early on. My father started his own small business, which was rather successful and I met a lot of friends that did the same though not many were successful. I then started picking up some books and can now say that Steve Jobs was definitely an inspiration, as he is to many others.
What's your ultimate aim?
I want to grow Malwarebytes. We want to be the household name in security, and we're well on our way there. I would love to see other ideas grow, but my full commitment is to Malwarebytes.
Related