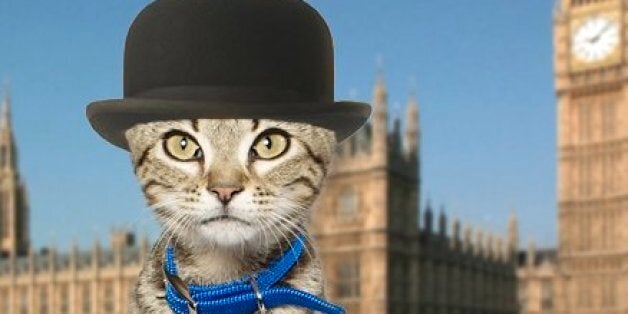 Fur is flying over accusations of vote rigging in a political leadership contest – for cats.
South East Cornwall MP Sheryll Murray last week put forward her favourite feline, Bosun, in the contest organised by Battersea Dogs and Cats Home.
But what started as a gentle "bit of fun" has led to catty controversy.
Murray has pulled her cat out of the Westminster beauty contest after Bosun attracted 30,000 votes in seven hours – more than 70 per cent of all votes cast.
The Labour Party's Andrew Gwynne had already taken his pet Jude out of the running in protest.
He told BBC Two's Daily Politics programme that "sadly, while all the other cats were catnapping, one cat in particular seemed to snap up 30,000 votes overnight and then tried to claim that his victory was because of a sudden surge in Australian votes. Clearly, that was a purr-fect alibi."
The shadow Health minister accused Murray or her allies of using computer trickery to give her cat an unfair advantage.
But Murray insisted she was innocent and said that the allegations had been "very upsetting" for her and her children.
"This whole situation has been very upsetting. I entered Bosun as a bit of fun to promote the good work of Battersea Dogs and Cats home. Bosun is a much loved family pet who is now 14 years old," she told The Mirror.
"I entered Bosun before the recent storms but unfortunately Labour have decided to make this political and I have decided to withdraw him as I have to concentrate on the many storm affected areas in my constituency," she said.
But Gwynne welcomed Bosun's withdrawal.
The Labour MP said: "It is such a shame that some people chose to take advantage of the incredible work that Battersea does finding homes for dogs and cats.
"Justice has been done. This isn't Soviet Russia - here in Britain, our cats play by the rules, and those that don't will be found out!"
Just eight pets are left in the contest.