The Archbishop of Canterbury has warned the Church of England that rejecting LGBT people could be seen as "akin to racism".
The church may find itself irrelevant "in a changing society" if it refuses to allow blessings for gay married couples, Justin Welby said.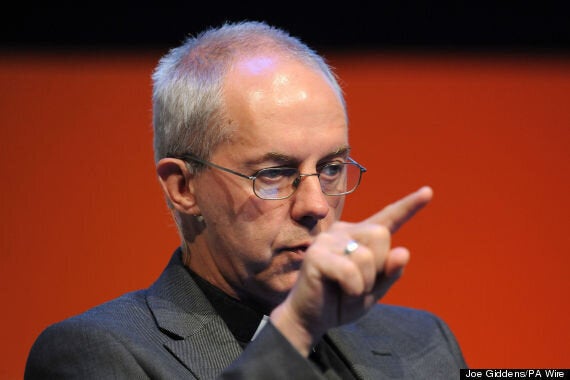 He was speaking to the General Synod in his presidential address ahead of discussion of the controversial Piling report, which made many recommendations for the church's approach to LGBT people, including allowing blessings for gay marriages, as a compromise between the pro and anti-gay marriage church factions.
Archbishop Welby said of the report's recommendations: "There is great fear among some, here and round the world, that that will lead to the betrayal of our traditions, to the denial of the authority of scripture, to apostasy, not to use too strong a word."
"There is also a great fear that our decisions will lead us to the rejection of LGBT people, to irrelevance in a changing society, to behaviour that many see akin to racism."
The Archbishop insisted it is not "wishy-washy" to accommodate people with different views as the Church
"We have to find a way forward. This cannot be done through fear. How we go forward matters deeply, as does where we arrive."
The Church voted in favour of restarting the process of introducing women bishops after legislation was defeated in November.
Popular in the Community