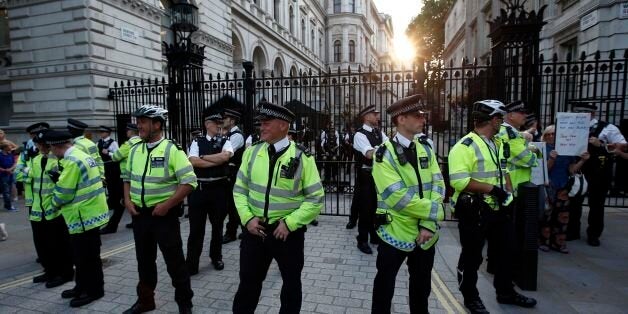 Two-fifths of the public believe corruption is now a problem within the police, according to a new survey.
In addition, a third of the public said they trust police less in the wake of incidents such as the Plebgate affair, Mark Duggan's shooting and the unmasking of Jimmy Savile as a serial sex offender.
The poll was conducted for ITV's Tonight programme Can We Trust The Police?
The survey of 2,000 people, conducted by OnePoll, found one in five say they do not believe the police are on their side.
And 18% of people said they would hesitate to report or would definitely not report an issue to the police.
The show, which goes out at 7.30pm on Thursday, features interviews with Peter Garrigan, 26, who took the police to court after he was assaulted by an officer at a railway station in Liverpool, as well as Manizhah Moores, the sister of Bijan Ebrahimi, a man who was beaten to death outside his home by a neighbour who then set his body on fire in Bristol in July.
Duggan, whose death sparked protests that exploded into riots and looting across the country, was gunned down when police stopped the taxi in which he was travelling in Tottenham, north London, in August 2011.
At the culmination of the four-month inquest, the jury found that although the 29-year-old had a gun in the minicab, he most likely threw it onto a nearby grass verge as soon as the car came to a stop.
It also revealed a widespread belief that police have become more forceful, with 40% reporting that they believe officers are quicker to resort to force on suspected criminals than they were ten years ago.