Two students have been killed as peaceful anti-government protests in Venezuela turned violent and demonstrators clashed with police.
Around 10,000 protesters took to the streets on Wednesday to march against the policies of President Nicolas Maduro. Although the majority of demonstrators were peaceful, a group marched to the federal prosecutor's office to demand the release of 13 protesters who were previously detained, the BBC reports.
Two died after gunmen on motorbikes opened fire on the crowd, while a third person was shot dead in later protests.
"We want solutions to problems, not endless confrontation and violence," student Manuel Armas, 19, told Reuters.
Maduro has since called for protest leader Leopoldo Lopez to hand himself in, accusing him of sowing violence in an attempt to stage a coup.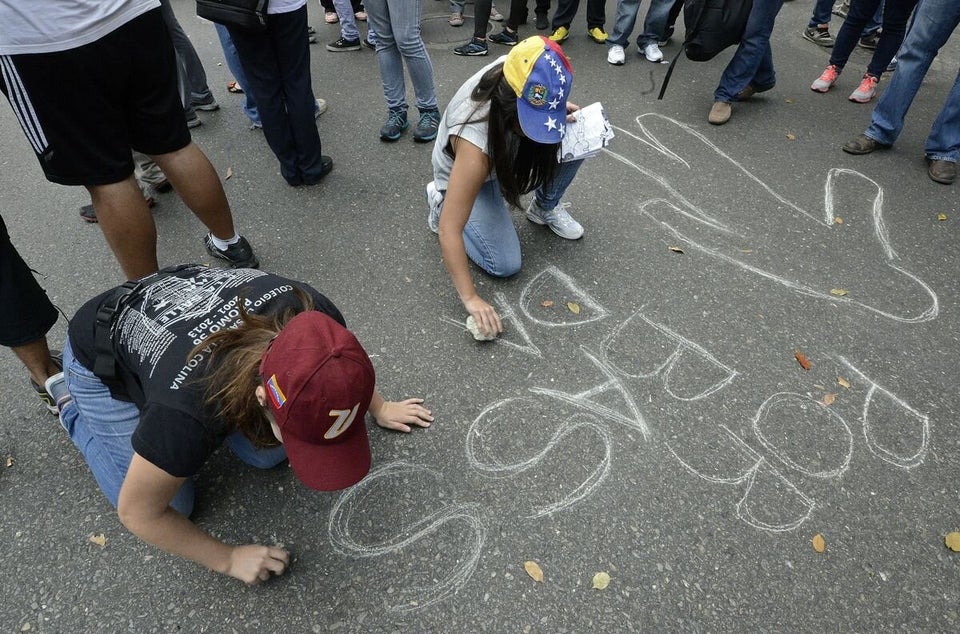 Opposition leader Maria Corina Machado told a Colombian TV channel that the two students had been killed "for raising their voices" against the government, Sky reports.
The protests have been blamed on the government's strict currency and price controls for shortages, which range from toilet paper and newspapers to rice and meat, and the lack of security - the country has one of the highest murder rates in the world.