The 54-year-old music mogul's girlfriend gave birth to the couple's first son in New York City at 17.45 EST, weighing 6lbs 7oz.
Only a few hours after the birth, Simon revealed on Twitter that he would be naming the boy after his own late father Eric Cowell.
The 54-year-old X Factor judge jetted over to New York and was by his partner's side as she gave birth, leaving his seat at the auditions for Britain's Got Talent beside fellow judges David Walliams, Alesha Dixon and Amanda Holden empty.
Cowell spoke of his joy on Twitter, saying: "Very happy to say Eric was born at 17.45pm. Healthy and handsome.
"Lauren in great shape. Thanks for all of your kind messages. Named after my dad."
Walliams joked on Twitter that Cowell had named his son after a host of celebrities and an ex-girlfriend.
He tweeted: "Huge congratulations to @SimonCowell and Lauren Silverman on the birth of their son. They have named him David Sinitta Louis-Walsh Cowell.
Dixon tweeted: " Congratulations!!! Yay!!! Such great news! Welcome to the world baby Eric! Lots of love xxx #youweremissedtoday :)"
Piers Morgan also took to Twitter to say that calling the baby Eric in honour of the father Cowell "adored" is a "lovely tribute".
Cowell's father died of a heart attack in 1999 aged 81 and the star has previously described him as a "brilliant mentor".
Cowell was seen nervously puffing on a cigarette before entering the maternity ward, according to the Sun.
A friend told the newspaper: "Simon was in shock when he got the pre-dawn call.
"It's not often he loses his cool but this was one of those times."
At that point a "very excited" Holden tweeted that she hoped he would have a "safe flight and safe birth", while Sinitta, one of Cowell's ex-girlfriends, tweeted a a mocked-up photograph of a baby with its nappy hitched up to his chest, some fake chest hair and a dense mop of black hair.
She said: "All is well and baby boy says 'parents are well and CUTE!'. Happy Valentines day BABY!! #justInTimeValentine!"
Simon reportedly skipped the 'Britain's Got Talent' auditions on Friday to fly off to New York in his private jet to be by Lauren's side.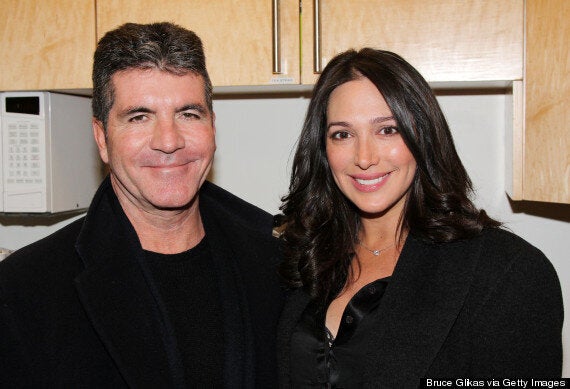 Simon Cowell and partner Lauren Silverman
The couple first officially announced the pregnancy back in August last year, when Simon confirmed at the London premiere of 'One Direction: This Is Us': "I'm proud to be a dad [...] It's something I hadn't thought of before, but now I know I feel good about it."