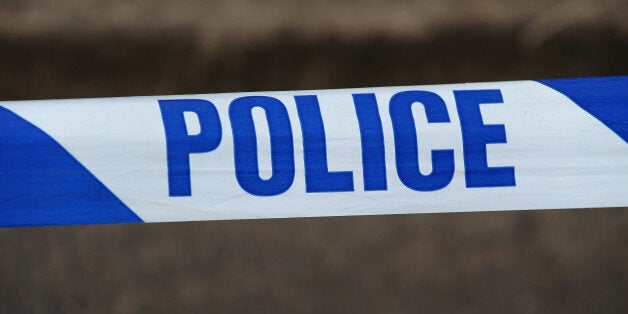 A six-day-old baby girl whose death prompted police to seize the family dog was named by Dyfed Powys Police today as Eliza-Mae Mullane.
The dog seized from the property was an Alaskan malamute, police confirmed. There has been no confirmation of the types of injuries suffered by the baby, or the possible cause.
The chief inspector said: "As you know, we are investigating the sudden death of a baby at a property in New Road, Pontyberem.
"We were called by the Welsh Ambulance NHS Trust just before 8.30am this morning, and the baby was taken by heli-med to the Heath Hospital.
"Sadly, she was later pronounced dead at University of Wales Hospital in Cardiff.
"The family dog - an Alaskan malamute - has been seized by police in connection with the ongoing inquiry. I can confirm that this dog is not listed under the Dangerous Dogs Act."
He added: "It's a real tragic incident and we are at the early stages of investigating.
"Our hearts, as individuals and as a police service, go out to the family, parents and the wider community.
"We have got specially-trained family liaison officers supporting the family through this very difficult time.
"The little girl is six days old, tragically. As you can imagine, the family are hugely distressed.
"These are tragic circumstances and our hearts go out to everyone involved."
Alaskan malamutes were originally bred as sled dogs for work in the Arctic, but are now popular as family pets.
The Alaskan Malamute Club of the United Kingdom describes the breed as an "affectionate, friendly, loyal, devoted companion" on its website.
An ideal Alaskan malamute is "heavily boned, powerfully built", it says.
Alan Lewis, chairman of Pontyberem Community Council, said: "We are only a village of 2,500 to 3,000.
"It is a huge shock for the particular community. Our thoughts go to the family involved, obviously.
"From what I understand, the police are still continuing their investigations and the area is cordoned off."
Mr Lewis described Pontyberem as "an ex-mining community village".
The death comes barely a week after 11-month-old Ava-Jayne Corless was killed by a dog as she slept.
The girl was in bed at a house in Blackburn last Monday when she was savaged by the pit-bull terrier.
The girl's mother, Chloe King, 20, and her partner, Lee Wright, 26, were held on suspicion of manslaughter and subsequently bailed.