If you're allergic to all things camp, then you may want to look away now, as this video of Kylie Minogue surprising one of her superfans during his workout in the gym is one of the campest things we've seen since, well, Russell Grant was fired out of a cannon on 'Strictly'.
Oh, speaking of cannons, there were a couple of those in the gym too - firing out glitter as Kylie made her surprise appearance. And lycra-clad dancers.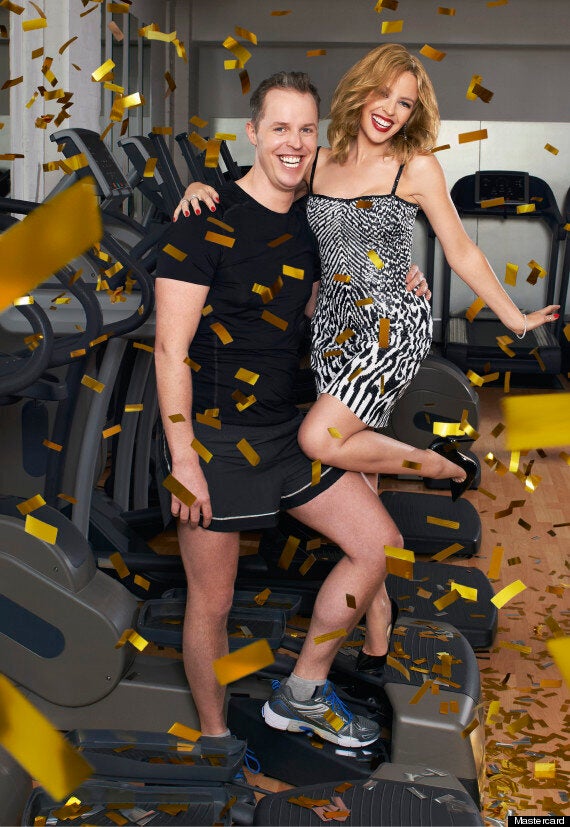 Kylie Minogue with superfan Adam Milner
We did warn you it was camp.
Kylie's #PricelessSurprise for superfan Adam Milner, in which she serenaded him with a rendition of her new single 'Into the Blue', was organised by Mastercard ahead of this week's Brit Awards and the release of her new album 'Kiss Me Once'.
Speaking about the surprsie, Kylie said: "I've never performed in a gym before, so it was a crazy and exciting experience for both me and my fan, Adam.
"When MasterCard told me I would be surprising him at the gym, I knew I absolutely had to have glitter cannons.
"I loved Adam's reaction when I walked in and even in his shocked state he still managed to sing along to all the words to 'Into the Blue'.
"It was fabulous for both of us."
WATCH Kylie's #PricelessSurprise for Adam in the video above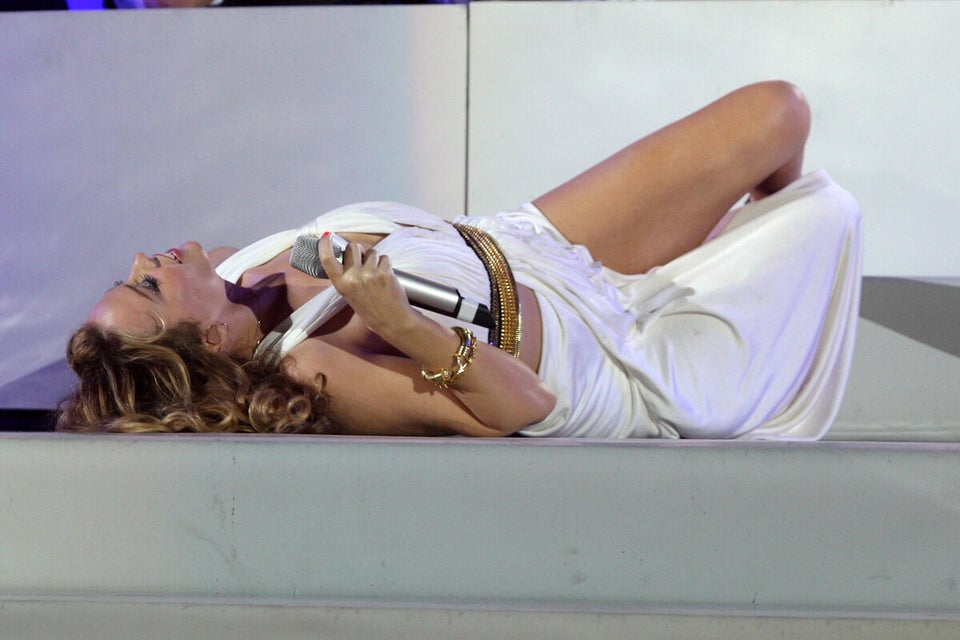 Kylie Minogue's 100 Sexiest Pics